There are a lot of different instances in which you should wear a protective cup. Most athletes can benefit from a protective cup if injuring the groin is a possibility. There are also a number of professions in which you might want to wear a cup. A lot of police and security officers wear different types of protection to be ready for any situation. Wearing a cup for most sports is a good idea, and mixed martial arts is no exception. Because of the different aspects of MMA, finding the right cup for the job can be a challenge. Some cups are not designed to take the impact you might expect from a kick. Also you may find some cups don't fit right or stay in place comfortably. Because mixed martial arts fighting involves striking and grappling you may want to look beyond the most basic protective cup. The NuttyBuddy cup is not your average protective cup.
I came across the NuttyBuddy when I was trying to find a cup that provided the best possible fit. I experienced many cups that were tough, but lacked in comfort when worn for a long training session. After doing some research on the NuttyBuddy I wanted to test it out in my different training sessions. I have different training days and times for Wrestling, Jiu Jitsu(BJJ), Boxing, and Muay Thai so I made it a point to test it out in every scenario. Most cups will do just fine when they aren't really tested in every situation.
NuttyBuddy Cup Review for MMA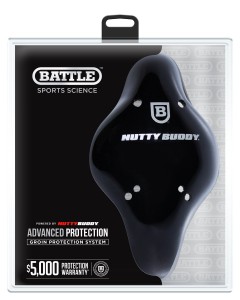 After taking my first look at the NuttyBuddy cup I noticed the cup was a slightly different shape than usual. One thing the company promotes is the cup is the only anatomically correct cup for any body type. They also offer the cup in 5 different sizes so you can really get the perfect fit. After putting the cup on for the first time I really understand the design. Most cups are just a general shape that is supposed to cover your junk and protect it from impact. The NuttyBuddy cup really gives everything a place to go and feel secure. I have noticed I do a lot less adjusting with this cup. Once it is in a good spot, I usually don't need to do much more. For grappling I always recommend you wear a compression shorts with a cup in them and also an addition layer of compression over the that. The spats will help hold your cup in place for grappling. However I didn't have a problem with anything moving around too much.
The compression shorts that come with the cup are quite nice and do a good job holding the cup. NuttyBuddy is the official cup of some baseball leagues and boasts some extreme protection against 90 mph fast balls. Of course did my own impact testing with some heavy kicks to the groin. This cup really does a great job with impact directly to the groin. I am also a fan of the price, you can get the cup with compression shorts for around $30. You have a lot of options in size, including the size of the compression shorts and the cup size. Your waist size should be easy to figure out, but follow the cup size chart below to get the best fit. If the chart recommends 2 sizes for you based on your height and weight, go with the cup that is larger. In my experience you will have a better time with a cup that is slightly too big than small. I actually had to order my cup and compression shorts separately because they didn't offer my size combination for sale so keep an eye out. I got the small shorts (32-34) but I had to order The Hammer to go with it.  Overall this is a great cup and I would recommend it to anyone who needs a great universal cup for MMA training.
Comfort:

Fit:

Protection:

Value: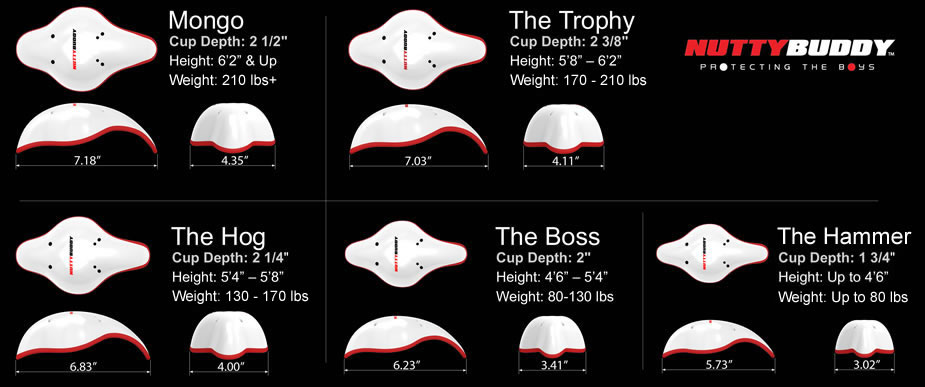 Owner of evolvedMMA.com. I am a Certified Personal Trainer who trains Mixed Martial Arts. I review any and everything. I sometimes bet on fights!
Latest posts by Travis Williams (see all)