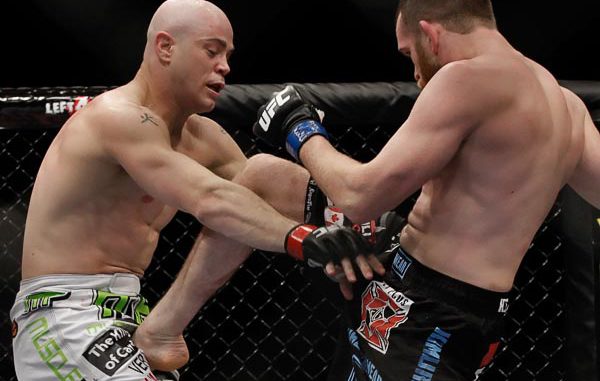 If you are training any type of sport as a male, a protective cup is usually one of the most important pieces of equipment. Finding the best cup for MMA and other combat sports can take a little more work. You will find some cups might work better in certain situations such as striking versus grappling. However if you're training MMA you will want something that works all around.
Different types of Protective Cups
There are a few types of protective cups you can use but for all around training I recommend a good cup with a solid pair of compression shorts. Some cups can fit into special jock straps or compression shorts that hold them in place. These are the best for grappling and all around MMA training.
Some cups mostly used for boxing go over the shorts and cover a larger area which is great for striking. Another option is a steel Thai cup which is tied to your body under your shorts and can provide the highest level of protection. Some options are more comfortable than others. I always recommend an extra layer of compression shorts if you are having trouble with your cup moving at all.
Best Cup for MMA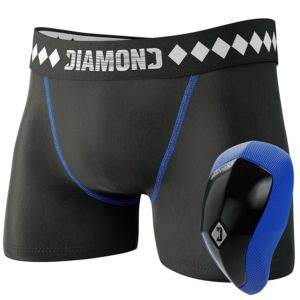 Diamond MMA makes the best cup for MMA training I have ever used. The cup is very solid and the compression shorts or jock provide an excellent secure fit of the cup. This cup is used by many pro's and for good reason, it is great.
If you're looking for something that will provide you with the next level of protection and confidence, check out this cup. For more information check out my Diamond MMA Cup review.
Value:

Rating: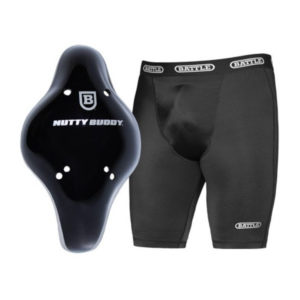 The NuttyBuddy cup is one of my favorite cups for training combat sports. I really like the lightweight feel and comfortable secure fit. I use this cup a lot during Jiu Jitsu and grappling training and it works out well.
This cup has one of the best fits you can find and will feel more comfortable than most cups. There are many different size combinations for cups and shorts to ensure the perfect fit. For more information check out my NuttyBuddy Cup Review.
Value:

Rating: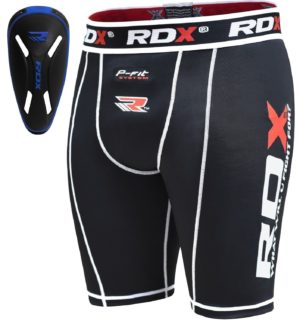 RDX makes a lot of great training gear for great prices including this cup. This cup and compression shorts combination will provide you with a high level of protection at a low cost. You can get this cup set in a few size and color options.
I would recommend this to anyone who is looking for a great protective cup for a great price. This may be the best cup for MMA beginners who are just starting out.
Value:

Rating:

Shock Doctor makes a lot of excellent low cost training gear and their cups are great for anyone on a budget. While Shock Doctor makes a few cups, this is the best cup for MMA under their brand. The compression shorts are also a great item.
You can get this cup in many different sizes for kids and adults. There are also some color options as well. For more information check out my Shock Doctor Cup review.
Value:

Rating: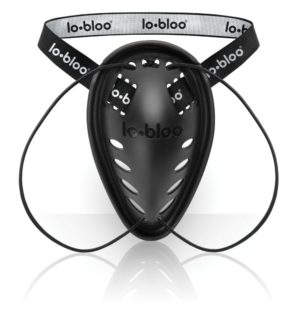 The Thai Cup 2.0 by Lo Bloo is a unique option for protective cup that provides and excellent fit. This cup provides a lightweight fit and will seem very natural. An added layer of compression overtop also helps this cup stay nice and secure.
I would recommend this to anyone who is always adjusting their cup to try to get it in a comfortable spot. This might be the best cup for MMA as far as seamless comfort goes.
Value:

Rating:

Do I need to wear a cup?
Yes. A cup can provide a layer of protection and defense no level of training can give you. Even if you are rolling or sparring lightly I highly recommend you use a cup. There are many nasty injuries that can be cause by not wearing a cup. Even if you're not getting hit directly in the groin you can still hurt yourself. A protective cup will help to keep everything secure and help you prevent injury or damage.
Always keep an extra cup in your gym bag! I have worked and trained at many gyms and a common rule I like to follow is requiring a Cup and Mouth Guard for sparring or grappling. There are too many ways to accidentally injure yourself, so wear the proper protective gear.
Owner of evolvedMMA.com. I am a Certified Personal Trainer who trains Mixed Martial Arts. I review any and everything. I sometimes bet on fights!
Latest posts by Travis Williams (see all)