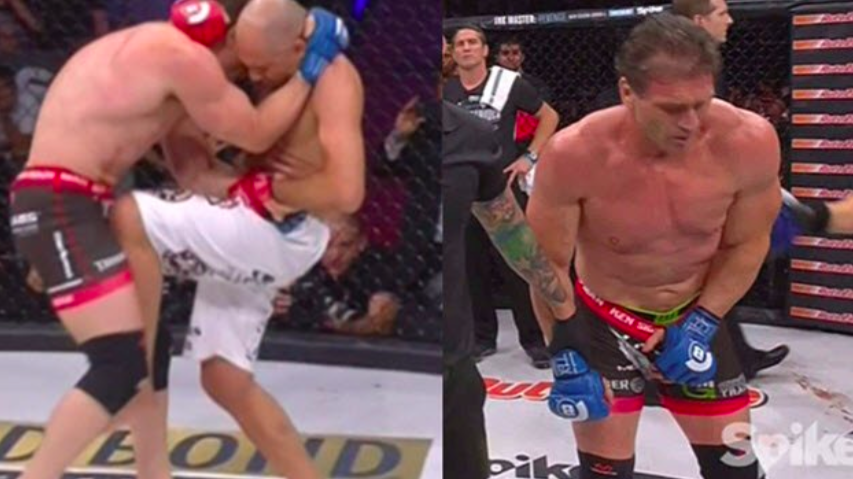 One of the most common pieces of gear in any sport is the protective cup. Finding the best MMA cup for all around training can be tough. In Martial Arts there are many situations which you will benefit from wearing a cup. It is recommended to use you use a cup anytime you are rolling or sparring. You don't need to break the bank to get the best cup for MMA, there are plenty of low cost options for protection. For the most part I try to wear a cup as often as possible. It makes me feel more comfortable when I am drilling, and I don't have to worry about accidents as much.
It is hard to say what the best MMA cup is, but I have used many that I like for different situations. I have also talked with many of my training partners to find out their preferences and what they like. Sometimes I get a new perspective on things, or a product might work differently for someone else. I have tried out many different MMA cups and I use a few different ones regularly. If I am just rolling or doing grappling drills I like to use a lighter weight cup. If I am training striking I prefer to use a more sturdy cup. Whether you are looking for the best cup for MMA, BJJ, Boxing, Kickboxing, Muay Thai, or Wrestling; you should be able to find something on this list.
*Updated for 2017*
Top 5 Best Cup for MMA BJJ Kickboxing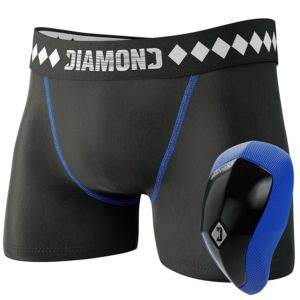 I have been using a Diamond MMA Cup for a few years now and for good reason. The Diamond MMA Cup is one of the best designed protective cups for any sport. The cup is a very solid and shaped to fit comfortably. I have taken some very hard strikes while wearing the Diamond Cup and it protects better than any other cup I have used. The Diamond MMA Compression Shorts are what makes this cup really great. The compression shorts have a built-in Jock Strap that really holds the cup in place. Most compression shorts just have a pocket for the cup, but the Diamond shorts have a system designed to hold the cup in place.
There are many professional fighters that use the Diamond MMA cup, and plenty of guys in the UFC wear Diamond. I would recommend this cup to anyone who wants the best quality that will last them a long time. The Diamond MMA Cup is good for any martial art, and works great in striking and grappling situations. You can get the Diamond MMA Cup with Compression Shorts, Diamond Cup with Jock-Strap, or just the Diamond Cup. If you would like more in depth information, check out my Diamond MMA Cup Review and find out why I think its the best cup for MMA, BJJ, Kickboxing or any other sport.
Comfort:

Fit:

Protection:

Value: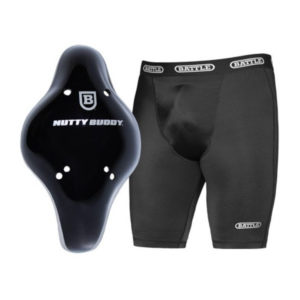 Another one of my favorite cups for MMA training is my NuttyBuddy Cup. FIrst of all this cup is a little bit lighter weight than average and I find it is really great for grappling. Also the cup itself features a unique design and NuttyBuddy claims to be the only anatomically correct cup. I will say this cup is very comfortable to wear and fits like a glove with the compression shorts. While the compression shorts have some straps inside to help hold the cup in place, but its not quite as elaborate as the Diamond MMA design. This cup has been featured on Sports Science TV Show and has held up to some impressive tests. They offer 5 sizes of the cup and 11 sizes of compression shorts so you can get everything to fit just right.
I prefer this cup for grappling because of how light it is. I usually wear the cup with compression shorts and another layer of rash guard over top. This ensures the cup won't move at all and I stay protected from mat burn. Also I use this cup in striking and the NuttyBuddy can take a pretty good hit. If you are looking for something great in any situation for a little lower cost, this is a great option. Also if you're looking for the most comfortable cup, I would also recommend the NuttyBuddy.
This might be the best MMA cup for comfort and overall protection. You can get the NuttyBuddy Cup with Compression Shorts, NuttyBuddy Cup with Jock-Strap, or just the NuttyBuddy Protective Cup. If you are looking for more in depth information, check out my NuttyBuddy Cup Review.
Comfort:

Fit:

Protection:

Value: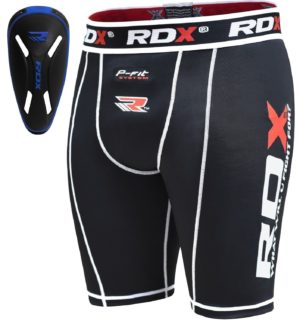 RDX has a pretty decent line of MMA training products including protective gear. This cup is similar to some other cups I have used as far as the cup design goes. It fits pretty comfortably and provides great protection. The Jock-strap does a decent job of holding the cup in place. If I'm wearing a cup with a jock strap, I will usually wear compression shorts or spats over the cup to help keep it in place. I would recommend that you do that with this cup if you want to get the best results. You can get compression gear really cheap if you look in the right place.
RDX makes a lot of low cost training gear that is really great and this is no exception. If you are looking to get some other things at a low cost I recommend you try the brand out. I believe this cup comes in a couple different designs and colors.
Comfort:

Fit:

Protection:

Value: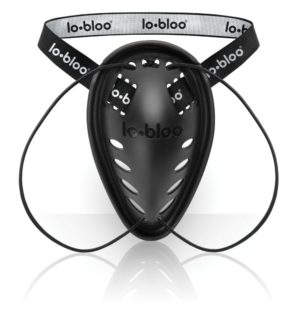 The Thai Cup 2.0 by Lo Bloo is a great option for protective cup that provides and excellent fit. This cup provides a natural lightweight fit that will be easy to get used to. An added layer of compression over the cup also helps it stay nice and secure if you have any issues. The design is very unique and is designed by martial artists for combat sports. This cup is a great all around option for striking and grappling and can be one of the easier cups to manage. Also this cup is pretty easy to clean and maintain and can last you a long time if you take care of it.
The Thai Cup 2.0 is great for anyone who is always adjusting their cup. This might be the best MMA cup as far as seamless comfort goes. If you don't like the fit or comfort from another cup you should definitely check this cup out. This cup can be put on and taken off quickly if you don't need it for a long period of time. Lo Bloo makes a few different cups you should check out if you're interested.
Comfort:

Fit:

Protection:

Value: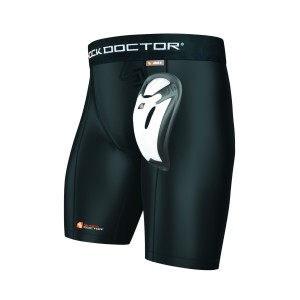 Shock Doctor makes a variety of products including many different protective cups and mouth guards. They have a lot of decent products and everything is usually low cost. If you are ballin' on a budget and trying to get everything cheap, you can get some decent stuff from Shock Doctor. The BioFlex cup fits pretty comfortably but it is a little bit narrow compared to other protective cups. The compression shorts have an internal system designed to help keep the cup in place but its not near as good as Diamond MMA. This isn't my primary protective cup but I always keep one in my gym bag in case I left my other one at home.
This cup is good for any martial arts practitioner looking for an internal cup. While this is a great cup for MMA training, I do not recommend you show up to a professional fight wearing this. That is unless you've tried the others out and prefer this one but I highly doubt that. Any professional should spend a little more on protective gear to ensure they get the best, especially for competition. This is not the best cup for MMA, but it is a great low cost option.  You can get the Shock Doctor BioFlex Cup with Compression Shorts, or the Shock Doctor Ultra Carbon Flex Cup. If you are looking for more in depth information, please check out my Shock Doctor Cup Review.
Comfort:

Fit:

Protection:

Value: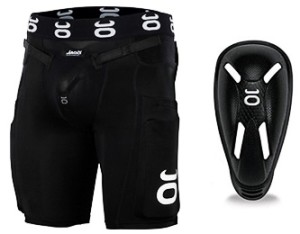 Jaco has a variety of great training products for mixed martial arts, and the cup they make is pretty solid. Also this cup can withstand some heavy strikes while keeping you safe. The compression shorts come with several adjustable straps that help keep the cup in place. This is one of the better designs for compression shorts. While it is not as good as the Diamond MMA cup, but this is an excellent option for a lower cost. This cup is nice and sturdy and the protective system is good for any striking or grappling situation. If you've never used a Jaco product before, this might be a great way to try to brand out.
I have used a number of Jaco products and this is one of my favorite pieces they make. I believe the cup and shorts only come in one design and color. This cup is good for any MMA training situation and has an excellent price. You can get the Jaco Guardian Cup with Compression Shorts, or just the Jaco Guardian Cup.
Comfort:

Fit:

Protection:

Value:

Keeping a Cup in Place
If you're having trouble with your cup moving around you might need to try more compression gear. An extra layer with compression shorts or spats can help your cup's stability and give you a secure feel. You can get Sub Sports Compression Gear for a great price and they have plenty of options. Sometimes the shorts your cup comes with stretch a bit over time and this can cause your cup's fit to loosen. Also adding a layer of compression and help improve the overall stability and provide other benefits depending on the situation.
Owner of evolvedMMA.com. I am a Certified Personal Trainer who trains Mixed Martial Arts. I review any and everything. I sometimes bet on fights!
Latest posts by Travis Williams (see all)