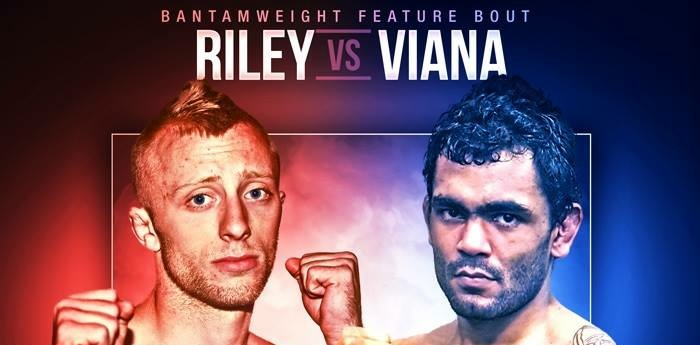 Zach "The Anointed Warrior" Riley is a professional Mixed Martial Artist fighting in the 135lb division. He has 6 professional fights under his belt, and this will be his third fight under the RFA banner. Zach Riley is 23 years old and currently lives in Pueblo, Colorado. He is coming off a win against Shai Lindsey who he fought on only 48 hours notice at RFA 31. Zach Riley will be looking to secure another win against a tough opponent in Hugo "Wolverine" Viana. Their bout will take place January 15th at the 1st Bank Center in Broomfield, Colorado. Also live on AXS.TV. Tickets can be purchased at CageTix.com.  The main event will be welterweight title fight between Benjamin Smith and Bojan "Serbian Steel" Velickovic.
Interview with Zach Riley
What is your Martial Arts Background?

I have a Blue Belt in Tae Kwon Do. I compete at the purple and brown belt level in Jiu jitsu. As official….that's pretty much as far as I can go. But I do have experience in Kung Fu, Wing Chun, Kyu-kushin, Muay Thai of course.
What first got you interested in MMA? 
Fighting. I've always enjoyed fighting. I pretty much grew up kind of fighting always with my brother or with friends down the street…meeting up at the park.
Where do you Train right now?
I train with Pariah MMA and I also train with Mike Aragon down in Pueblo.
So you train in Pueblo and in Colorado Springs, whats that commute like back and forth?
It can…it sucks. I don't like it but you gotta do what you gotta do to do what I love.
What does your family think of your Fighting career?
At first they didn't agree, did not agree one bit. Now their behind me 100%
What do you like to do when you are NOT training for a fight? What are your other hobbies? 
I like playing video games, so I'm gonna say Call of Duty, uh that new Rainbow 6 Siege. Those are my two top games right now. Other than that, just watch Kung Fu movies.
What would your dream job be if it were not related to Mixed Martial Arts?
Ooh. Its hard to say.  I'd say…. if it wasn't related to martial arts, that's hard, its pretty much my dream. Probably either be a cop or a trooper.
You took your last RFA fight on 48 hours notice. What was it like getting that call?
That was excitement. That was… a lot of things put into a short amount of time. And everything came out perfect. For as little times as it was, cutting 17 lbs in 48 hours. Showing up on weight, beating the guy not knowing anything about him. Just doing it for the fun and having fun.
How much notice did you get for this fight?
About 4 or 5 weeks.
Do you feel a lot more confident going into this one? 
Oh yeah, very confident.
You've only lost by decision(finished all wins). What are you going to be doing to look for the finish? 
Anything possible. If I could throw rocks, I'd throw rocks.
You have 3 pro wins by submission, would you consider yourself a submission specialist? 
You could say that, its just….martial artist. All around.
Your opponent has 6 fights with the UFC and was also on The Ultimate Fighter Brazil. Do you feel his experience will be an advantage for him?  
No, he's another human being just like myself. Its gonna come down to him and me. Who wants it more. Who hits each other first.
How do you feel about fighting on AXSTV? 
I like it, it brings different emotions. The whole world can see you.
If you could go back in time 5 years, what advice would you give yourself?
Focus more on Numero Uno, and that's myself.
What are your New Years Goals, what do you want to accomplish before next year?
New years goals, I haven't even had time to think about that. Just have fun, make it the best year I can make it.
Looks like the same weekend of your fight two of the top bantamweights in the world will be fighting for the UFC title. Who wins that fight TJ Dillashaw or Dominick Cruz?
I like TJ a lot. People say me and him fight alike. But I'm gonna have to go with Dominick. He has the constant movement. TJ hasn't had to deal with that yet.  Unless he hits him, it could be a good knockout. But I think Dominick is going to take it.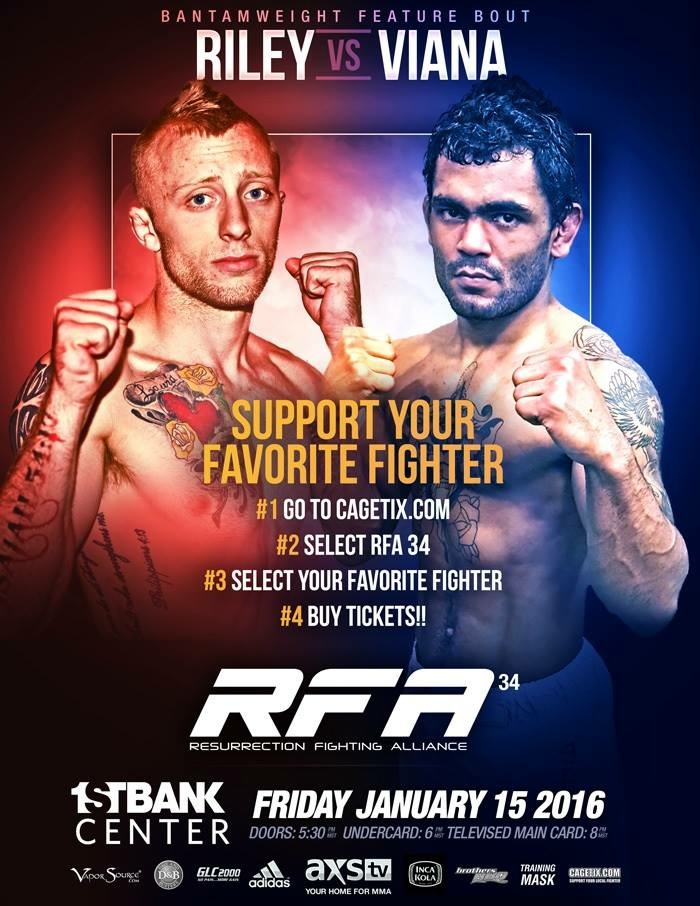 Owner of evolvedMMA.com. I am a Certified Personal Trainer who trains Mixed Martial Arts. I review any and everything. I sometimes bet on fights!
Latest posts by Travis Williams (see all)