If you want to find the best BJJ mouthguard you may have a hard time picking a winner. In addition to there being several great brands, there are also many great styles of mouthguards. If you're looking for the best mouth guard for BJJ you may want to consider a few options. Some people use different mouth guards for different levels of training and competition. While some people prefer a a lighter mouthguard, others like a heavier one to bite down on.
If you train regularly you might want to check out a couple different boil and bite options to use. If you are looking to get serious about you're training or prefer something higher end you may want to check out a custom mouthguard. If you're looking for something for all around training, check out our Best MMA Mouth Guard list.
Best BJJ Mouthguard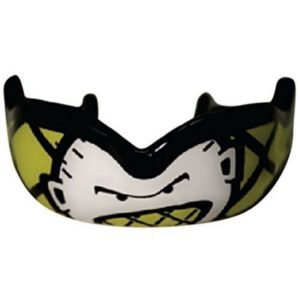 Damage Control Mouthguards has an excellent line of products and also offers many cool designs. They offer kids and adult sizes and even make custom fit mouth guards. The company is based out of Albuquerque, NM and works with a lot of well known MMA fighters.
I really like how solid this mouth piece feels, it really gives me something to bite down on when I need to dig deep. For more info check out my DC Mouthguard review.
Value:

Rating:

I have been using SISU mouthguards for a while now and I can really appreciate the simplicity. They come thin and flat and only require some decently warm water to fit, no boiling required. You can also remold the SISU mouth guard multiple times without ruining it.
You can get the SISU in a 1.6mm or 2.4mm size and I actually use both for different days of training. For more info check out my SISU mouthguard review.
Value:

Rating: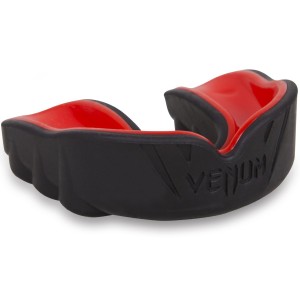 Venum makes a couple different mouth guards and plenty of excellent training gear for BJJ. This mouthguard is a simple boil and bite that has a soft feel and is very comfortable. This mouth guard comes in several different color options.
This is a great mid sized mouth guard that works for all levels of training at a great price.
Value:

Rating: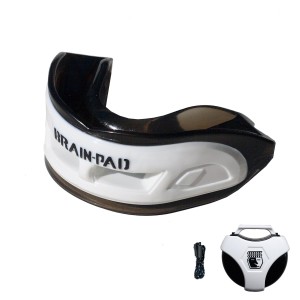 Brain-Pad makes an excellent all around mouth guard for all levels of training. This mouth guard can fit over braces and provide a great level of protection. This is a nice solid mouth guard that also allows you to breathe easy while wearing it.
I really like this for striking training and I typically wear my Brain-Pad when I am boxing and sparring. It also works great for BJJ training, especially in tougher sessions. If you like a boxing style, this might be the best BJJ mouthguard for you.
Value:

Rating: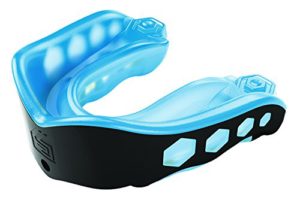 Shock Doctor makes a number of excellent products for training that can be bought at a low cost. This Shock Doctor Gel Max mouth guard is great for beginners and won't break the bank. It provides a great level of protection and comfort with many color options.
I would recommend this for anyone who has tried other mouth pieces that were too hard or uncomfortable. This might be the best BJJ mouthguard for anyone on a budget.
Value:

Rating:

Different Types of Mouth Guards
The most common mouth guard you will see is a "boil and bite" mouth guard. These types of mouth guards come in all different sizes and are usually easy to fit. Some can work with braces, and some won't so be sure to check.
Custom Fit mouth guards are more expensive but they can provide a better fit and more protection all around. For a custom mouthguard you may need to make a mold of your teeth or go to a dentist to get it fit. While it is more expensive, it is highly recommended if you are competing on a regular basis or at a high level.
Custom Fit Mouth Guards
This article contains mostly boil and bite mouth guards but if you are a professional or you compete regularly you may want something better. A custom fit mouth guard can provide a more precise fit which will give you a higher level of protection. Also you won't have a loose mouthguard or run the risk of it falling out. Some of these brands listed in the article make their own custom fit mouthguard as well as many other companies. You can find something for $100-$200 that can last you a very long time. If you're looking for the best mouth guard you can get, it will most likely be a custom fit option.
Owner of evolvedMMA.com. I am a Certified Personal Trainer who trains Mixed Martial Arts. I review any and everything. I sometimes bet on fights!
Latest posts by Travis Williams (see all)