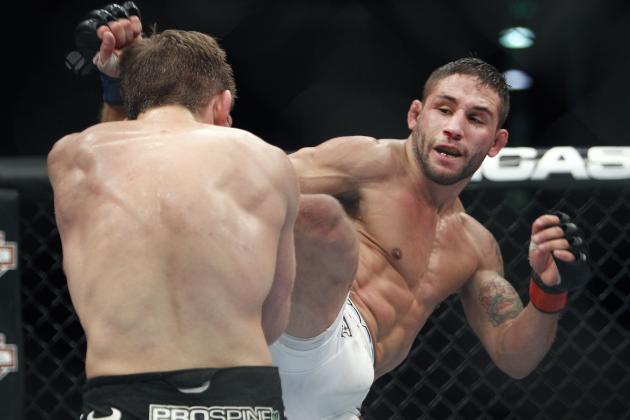 This last week was a quiet one for UFC fight cards but the big promotion has returned for more. UFC Fight Night 63 takes place in Fairfax, Virginia this Saturday, April 4th on Fox Sports 1. Here are the major fights on the card:
Chad Mendes vs. Ricardo Lamas
For the main event two of the top featherweights in the world are pitted against each other.
In Chad Mendes' last outing, the argument could have been made that the Team Alpha Male actually defeated champion Jose Aldo, but the judges didn't see it that way. Mendes is still no doubt in the title picture depending on what happens in July between Aldo and Connor McGregor. 
Ricardo Lamas on the other hand is 2-0 since his encounter with the Brazilian Aldo. With wins over Hacran Dias and Dennis Bermudez, Lamas is likewise in the title picture should he win against Mendes.
Jorge Masvidel vs. Al Iaquinta
The co-main event for this fight card consists of two lightweight veterans who have never been able to quite break through the top 10.
Jorge Masvidel had an undefeated 2014 as he topped the likes of Pat Healy, Daron Cruickshank and James Krause. While a win Saturday may not earn him a top 10 ranking, it will certainly push him in the right direction.
Al Iaquinta is also riding a three fight winning streak against the likes of Rodrigo Damm, Ross Pearson and Joe Lauzon. A win against a veteran like Masvidel can only help the  veteran.
Michael Chiesa vs. Mitch Clarke
This is a match between two fighters with potential who didn't get a lot of fight time in during 2014.
Michael Chiesa had a very mediocre 2014 when he fought only twice and went an even 1-1. In order to stay relevant in the UFC, Chiesa needs a win considering fighters have been let go with less then two losses in the past.
Mitch Clarke on the other hand does have a two fight winning streak but that covers the last two years. Clarke's one fight a year average is not going to get him anywhere anytime soon and a win is something he needs.
The rest of the card:
Women's Bantamweight Julianna Peña vs. Milana Dudieva
Featherweight Clay Guida vs. Robbie Peralta
Lightweight Dustin Poirier vs. Carlos Diego Ferreira
Women's Bantamweight Liz Carmouche vs. Lauren Murphy
Lightweight Gray Maynard vs. Alexander Yakovlev
Heavyweight Shamil Abdurakhimov vs. Timothy Johnson
Middleweight Ron Stallings vs. Justin Jones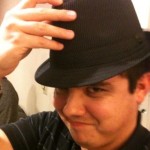 Matthew Salzer fell in love with Mixed Martial Arts when he watched Pride Fighting Championships on Japanese TV. He is a lifelong wrestler having earned a Bachelor of Science at Missouri Baptist University.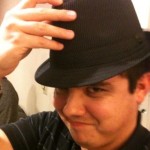 Latest posts by Matthew Salzer (see all)