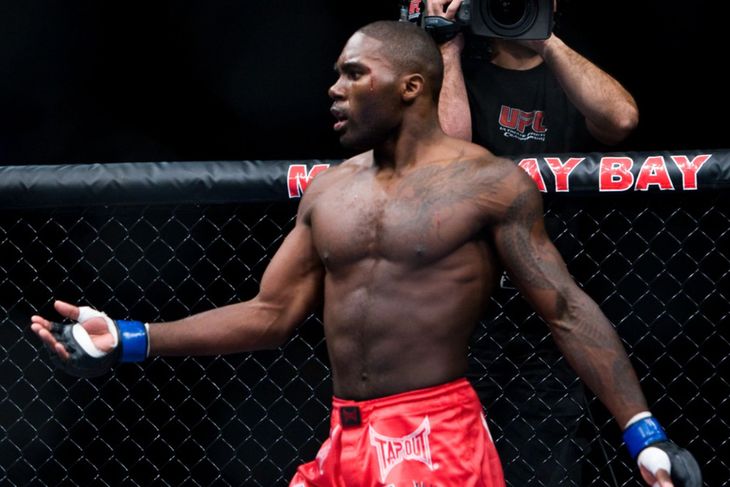 The UFC returns to its home town of Las Vegas at the MGM Grand Garden Arena on Saturday, May 23rd on PPV:
Anthony Johnson vs. Daniel Cormier
This wasn't the title fight everyone expected but one can only assume it will be just as exciting as originally planned.
Anthony Johnson has been on a tear in the past year as an underdog in his new weight class. After winning his last five fights at outside of the UFC (most at light heavyweight but one at heavyweight), Johnson came into the UFC and defeated the likes of Phil Davis, Antonio Rogerio Nogueira and Alexander Gustafsson en route to his title fight. He was supposed to face Jon Jones for the championship but Jones was removed and stripped of the title while he deals with a criminal case.
Daniel Cormier steps in as the replacement against Johnson after his last fight against Jones came up short.
Chris Weidman vs. Vitor Belfort
Following several delays, this much anticipated title fight will finally take place.
Chris Weidman will be looking to successfully defend his title for the third time Saturday night and remain undefeated at the same time. Weidman had to dethrone Anderson Silva and defeat him a second time before fighting Lyoto Machida in his second title defense.
Vitor Belfort is on a three fight winning streak but he hasn't fought in almost 18 months. Normally he would've had to fight to regain the title fight but he's somehow maintained his title contention despite his inactivity.
Donald Cerrone vs. John Makdessi
Once again this was supposed to involve different combatants but injuries again set things back.
Donald Cerrone was originally supposed to face Khabib Nurmagomedov in a fight for a title shot against new UFC Lightweight Champion Rafael dos Anjos. However, despite Nurmagomedov's injury, one could assume Cerrone will still get his title shot should he win.
Stepping in for the injured Nurmagomedov is John Makdessi who is coming in a mere month after his last fight. Makdessi is looking to establish himself as a top tier lightweight with an upset against Cerrone.
The rest of the card:
Heavyweight Travis Browne vs. Andrei Arlovski
Flyweight Joseph Benavidez vs. John Moraga
Flyweight John Dodson vs. Zach Makovsky
Welterweight Dong Hyun Kim vs. Josh Burkman
Middleweight Uriah Hall vs. Rafael Natal
Women's Strawweight Rose Namajunas vs. Nina Ansaroff
Welterweight Mike Pyle vs. Colby Covington
Lightweight Islam Makhachev vs. Leo Kuntz
Flyweight Justin Scoggins vs. Josh Sampo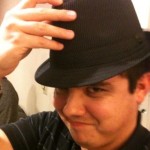 Matthew Salzer fell in love with Mixed Martial Arts when he watched Pride Fighting Championships on Japanese TV. He is a lifelong wrestler having earned a Bachelor of Science at Missouri Baptist University.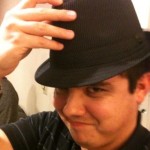 Latest posts by Matthew Salzer (see all)