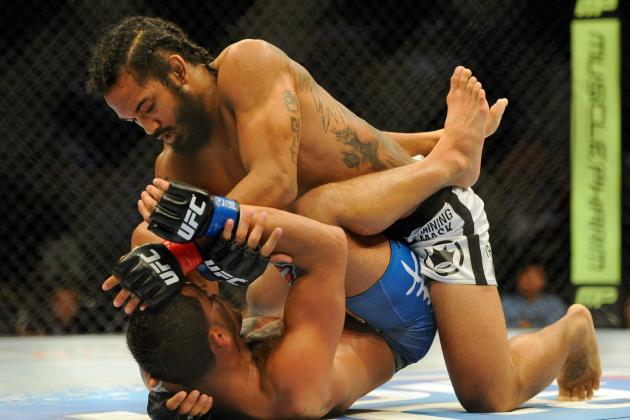 The UFC will be returning on Saturday, February 14th on Valentines Day at the 1st Bank Center in Broomfield, Colorado. The event has been marred by several main event reshuffles but finally has a stable roster set.
Benson Henderson vs. Brandon Thatch
Former UFC Lightweight Champion Benson Henderson has been on a rough patch recently, loosing two in row to Rafael dos Anjos and Donald Cerrone respectively. With his back against the wall, Henderson needs a win in order to stay relevant in the UFC, let alone at new weight class.
Brandon Thatch on the other hand is 2-0 in the UFC and only has one career loss out of twelve losses. With wins over Justin Edwards and Paulo Thiago, Thatch can only benefit from a win over the former lightweight champion. It may not earn him a title shot anytime soon but it will certainly raise his profile in the UFC overall.
Max Holloway vs. Cole Miller
This fight like the above mentioned main event can be described as a prospect versus a veteran match.
Max Holloway is currently riding a four fight winning streak with wins against the likes of Leonard Garcia, Andre Fili, and Akira Corassani just to name a few. A win here can only raise his profile in the featherweight division.
Cole Miller on the other hand is on a two fight winning streak and as of late has had a rather checkered record in the UFC. A fight here will certainly insure that he'll stay in the UFC as Dana White has a tendency to cut mediocre veterans.
Neil Magney vs. Kiichi Kunimoto
Neil Magney had the best 2014 of arguably anyone on the UFC roster as he tied the UFC record for most wins in a calender year at five. Magney is now looking to continue that momentum into 2015 as he looks to keep his winning streak alive with possible drive to a title shot.
Kiichi Kunimoto is currently 3-0 in the UFC, having also won his previous four matches in Japanese promotion HEAT. Kunimoto is a veteran of twenty six fights over nine years but is still relatively new to the UFC as he spent most of those years fighting for various Japanese promotions. A win over the rising Magney could certainly put Kunimoto on the radar of some of the higher ups in the welterweight division.
Remaining Matches
Middleweight Dan Kelly vs. Patrick Walsh
Lightweight Michel Prazeres vs. Kevin Lee
Flyweight Ray Borg vs. Chris Kelades
Featherweight Nik Lentz vs. Levan Makashvili
Lightweight Efrain Escudero vs. Rodrigo de Lima
Featherweight Chas Skelly vs. Jim Alers
Flyweight Zach Makovsky vs. Tim Elliott
Lightweight James Moontasri vs. Cody Pfister
The card will be broadcast on Fox Sports 1.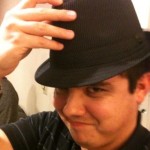 Matthew Salzer fell in love with Mixed Martial Arts when he watched Pride Fighting Championships on Japanese TV. He is a lifelong wrestler having earned a Bachelor of Science at Missouri Baptist University.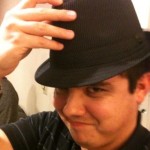 Latest posts by Matthew Salzer (see all)