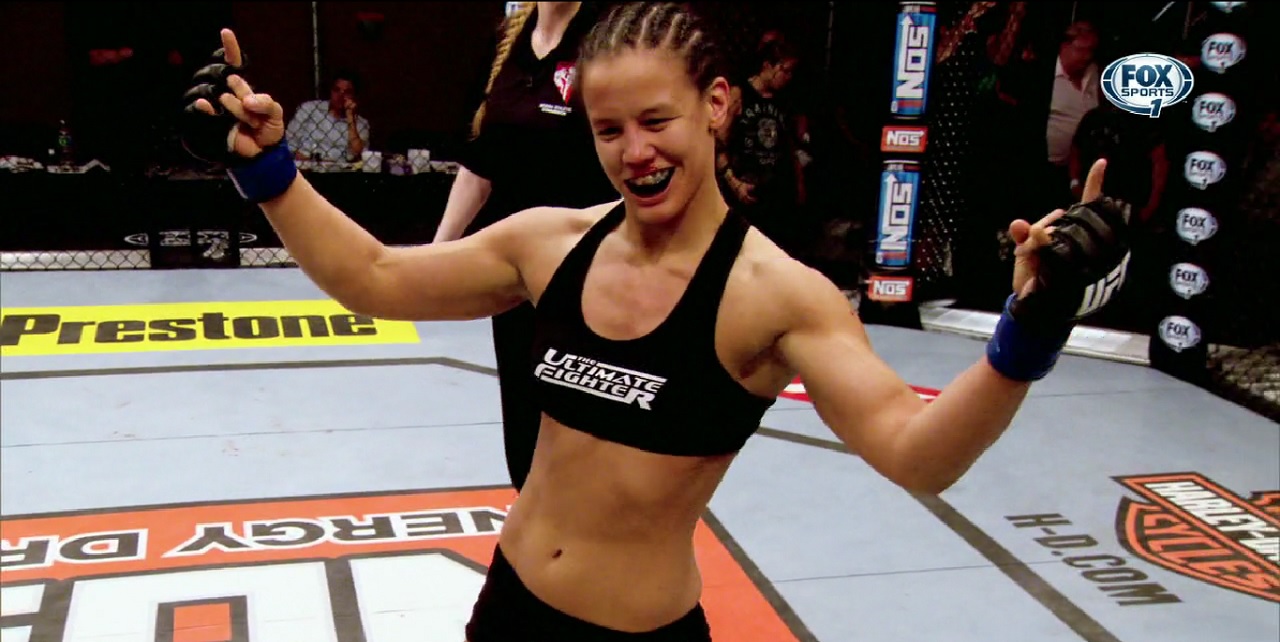 Fan of a particular fighter, or not, the fascinating facts we learn from others is an element of life that keeps things interesting. Many mixed martial artists, during interviews, openly share many of their practices, which opens the door for random sound bites that may keep you coming back for more.
During a recent interview with MMA Junkie Radio, women's bantamweight, Shayna "The Queen of Spades" Baszler (15-9-0) was questioned about cutting weight, and the conversation led to an interesting factoid, one of those bits of information that, when given the perfect opportunity, you want to investigate for yourself as a means of answering the burning question of whether or not its true.
Shayna Baszler takes on Amanda "The Lioness" Nunes (9-4-0) at UFC Fight Night 62, headlined by Ryan Laflare (11-0-0) and Damien Maia (19-6-0) in Rio De Janeiro, on March 21, 2015. The difficult part of the fight, the weight cut, hadn't yet begun at the time of the interview, so the question was raised about her methods. Bayzler responded,
"I do the bath, usually. I used to do the sauna, but I had so many terrible experiences that I think I'm heavily conditioned to have a terrible experience there."
Baszler then transitioned the conversation onto a completely different track, which always has potential to provide those nuggets of knowledge we yearn for, so we can repeat them to our own friends. The member of the Four Horsewomen guided us toward such a learning experience by sharing,
"I only like the sauna if I can have a beer in there."
The randomness caught the hosts, and listeners such as myself, off guard, forcing a chuckle. Knowing a sauna as a place to "sweat it out" and the use of a sauna as an aid to training, Baszler drastically altered any previously held image of a sauna and its use with talk about drinking beer while sitting inside a sauna. She went on to provide a great bit of knowledge about the pros of drinking beer in a sauna, besides only the consumption. She advices,
"For people who are into beer, if you do go in the sauna, and you do have one of those saunas you pour water on the thing (the rocks); if you pour beer on it instead, it smells like fresh baked bread. That's not a lie."
Intriguing.
After a moment to soak in this learning experience, she's asked whether or not the smell makes her hungry. Baszler reflected for a moment and said,
"I suppose if I were cutting weight it would, but if I'm just in there enjoying a beer, it's pleasurable."
Facts like this should be filed away in the "great party trick" portion of memory. Who wouldn't be impressed with the ability to turn a place of sweating and cleansing into a bakery? Thanks Shayna!
By day, I'm an elementary school teacher. By night, an MMA enthusiast bringing those closer to the fence another perspective.
Latest posts by Dave Madden (see all)