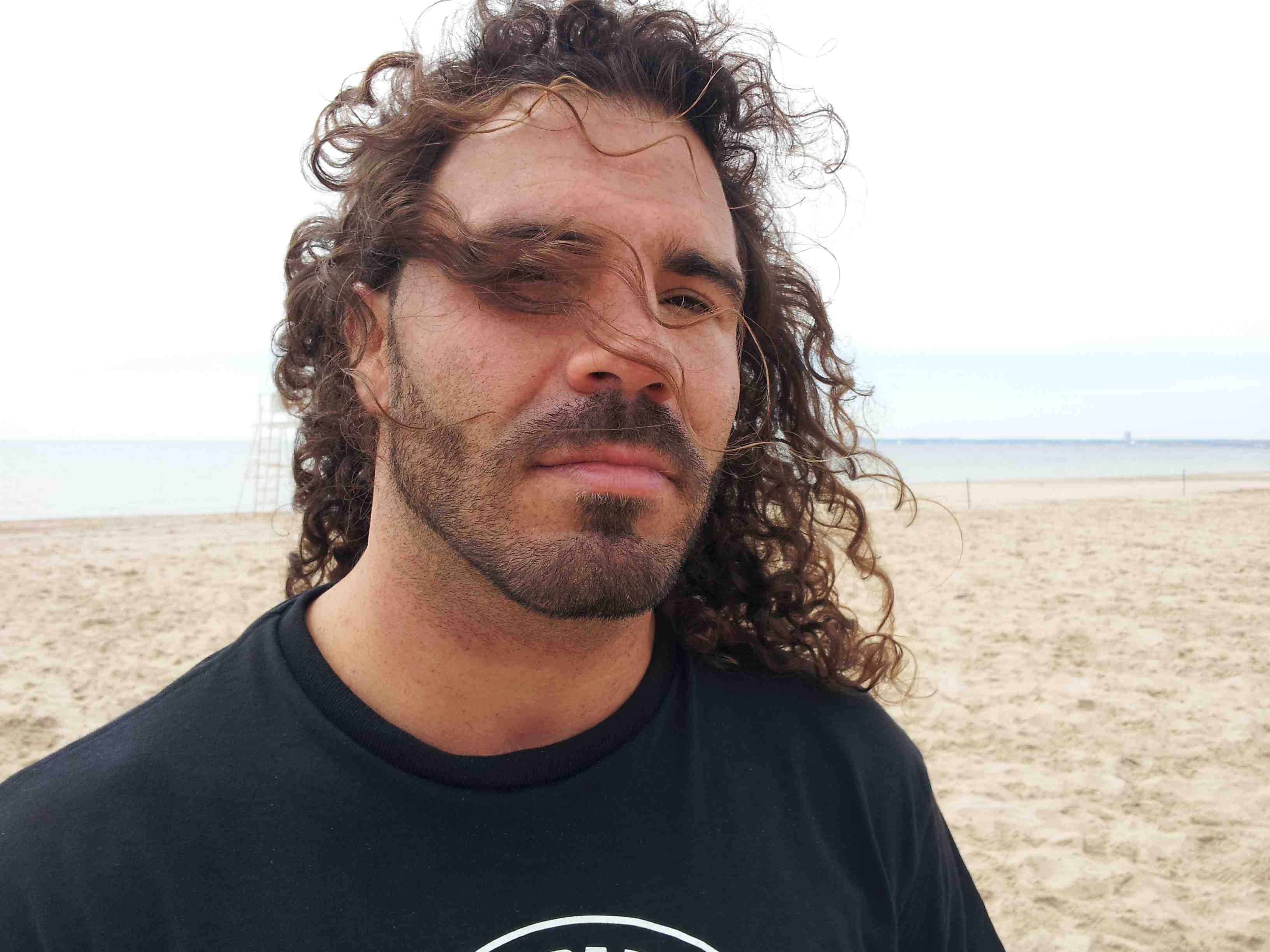 Have you ever let words out and immediately wish you could lasso them back into your mouth with your tongue? Been there. Done that. I feel like I'm not going out on a limb suggesting most people would agree to also relating to those awkward, uncomfortable moments. It's not very often an individual has the opporutnity to rewind, playback, and clarify what it is you truly meant to say.
Clay "The Carpenter" Guida (32-12-0) had that opportunity today, following his win over Robbie "Problems" Peralta (18-5-0). After pulling out a unanimous decision over Peralta at UFC Fight Night 63 in Fairfax, Virginia, Guida was met in the center of the Octagon for his thoughts on the fight. Guida, charismatic to say the least, used his allotted time to squeeze in as much as possible, and being in similar moments with limited time, our meaning can, at times, escape our intentions.
Before discussing his performance, Guida opened by saying,
"There are important issues going on in the world, and President Obama needs to help fix them, unless he's off playing golf somewhere."
With no time to develop upon what he meant by that, the viewer is left to support, reject, reflect on, or not, any possible political overtones being built up by "The Carpenter." Even I had a comment back to my television set, I said,
#UFCFairfax calling out Obama! Ha!

— Dave Madden (@DMaddenMMA) April 4, 2015
Being the kind of guy who models himself after "The Dude" from The Big Lebowski, Guida probably didn't even think twice about whether or not he possibly bothered, a word thrown around lightly nowadays, someone in the immediate or broadcasted audience. Luckily for Guida he was afforded the chance to continue constructing the thought he had begun in the Octagon during the Post-Fight Press Conference. One of the media members asked Guida to discuss more about what he was trying to say inside the Octagon after his victory. Guida's second coat of explanation was much more impassioned, logical, and dignified. What he had meant earlier was,
"Like I said, [chuckles]…with all due respect Mr. Obama, if your not too busy golfing, playing your Bracketology and your NCAA Final 4 things, or even handling our nations important issues, come on down to Fairfax, Virginia, which I think is your backyard or side-yard, and watch the fastest growing sport in the world. If you couldn't be live at this one, maybe you'll be live at the next one. I wasn't trying to be disrespectful, but it is the fastest growing sport in the world, and it would be nice to see some of these bigger names get behind it and support it."
Fortunately, Guida was able to not let any of his fans' views, especially any who are politically charged, to require any handyman-like repairs on their views of himself. Do you know how many times I have prayed for someone in the media, or anyone for that matter, to ask me to repeat, after a time to collect myself more fully, about something that hadn't come out right previously? A lot!
By day, I'm an elementary school teacher. By night, an MMA enthusiast bringing those closer to the fence another perspective.
Latest posts by Dave Madden (see all)