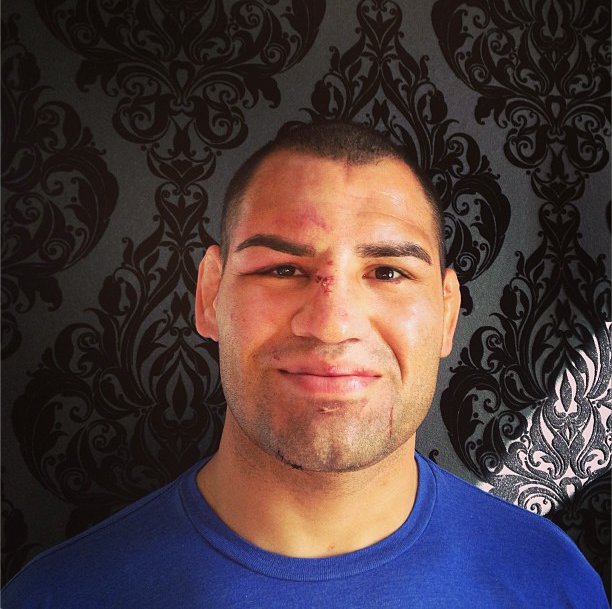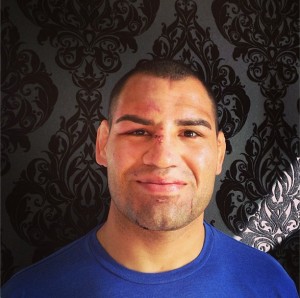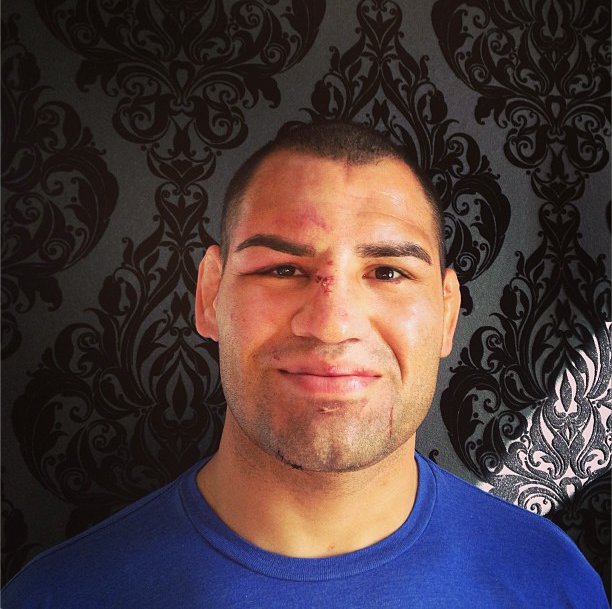 During UFC 166 the UFC Heavyweight Champion Cain Velasquez defended his title against the Brazilian Junior Dos Santos in a trilogy battle that won't soon be forgotten. Each man having beat the other in the past made this fight even more exciting. While Velasquez managed to maintain control throughout most of the fight, JDS managed to land several big shots to Cain. Ending the fight with a TKO Velasquez defended his title with a stoppage in the fifth round.
Two days after the fight, Cain Velasquez posted this photo via Instagram with the caption:
2 days after the fight bumps, bruises and a few stitches #wellworthit
Check out Cain Velasquez after UFC 166
Owner of evolvedMMA.com. I am a Certified Personal Trainer who trains Mixed Martial Arts. I review any and everything. I sometimes bet on fights!
Latest posts by Travis Williams (see all)