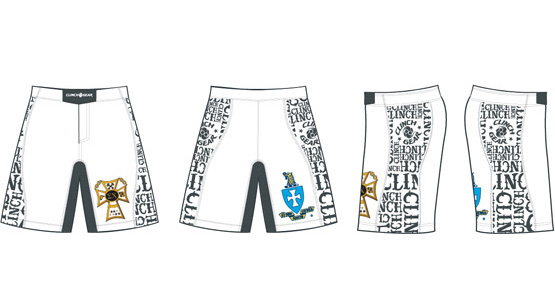 For many people who train and or fight would eventually like to get custom MMA shorts. You might have a sponsor or two and maybe even a logo you want to promote, but unless you have a clothing sponsor making your shorts — you are going to need custom MMA shorts. Some places will charge you a very high amount for a product that isn't top dollar. You can select from many options under $60USD for MMA fight shorts. You don't need to break the bank just to get a cool pair of mma board shorts to fight or train in.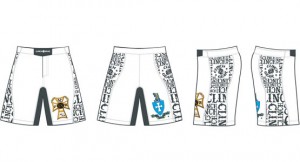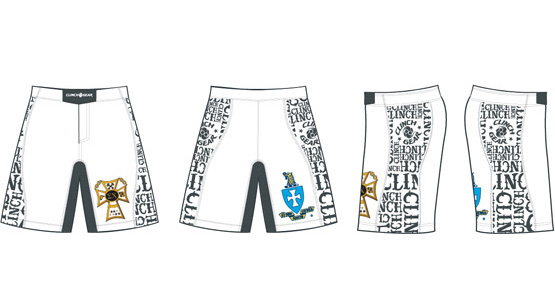 First you need to decide what kind of look you need and what kind of details you need added to the shorts. If you have a style of fight shorts in mind, take that into consideration. Also you should know how many sponsor logos you need to fit on and how you want to lay it out. Many website will give you a designing tool on their website you can use to design the shorts you want.  You can find many options in the price range of $25-$50 but it is important to check quality before you buy. You don't want to drop $50 on a pair of shorts that aren't gonna last long enough to make it to your second fight.
If you are picky about your design you should try out a few different website's design tools. You may be able to come up with many quality designs or have a more diverse selection of styles. There are also companies that will put something together for you and generally they have experience with designing.
When getting custom MMA fight shorts it is important to check around for price and coupons. If you can get a similar or equal product for a much lower price, why not spend the extra few minutes to accomplish that. There are many competitive offers out there for MMA clothing designers. You can find a lot of discount fight gear online through many retailers.
Buying your MMA gear can cost you a lot of money so it is important to shop around and try to find cheap MMA gear. There are many retailers out there and also many second hand options like eBay and Craigslist that can save you a lot of money. You should also avoid a lot of the big name brands that sponsor some of your favorite fighters. Typically you will end up spending a lot more than you need to for a product just for the logo. You can get a similar or equal product at a much more fair price. Don't buy anything for the brand name, ask people who have used the product and read reviews. Many people waste a substantial amount of money on products they are essentially overpaying for.
Owner of evolvedMMA.com. I am a Certified Personal Trainer who trains Mixed Martial Arts. I review any and everything. I sometimes bet on fights!
Latest posts by Travis Williams (see all)