Well 2015 was a great year for MMA and new champions. Almost title changed holders this year giving us a lot of upsets. With 2015 being the first year DraftKings offered fantasy MMA, I have to say it has been a good year. The competition is getting harder and harder as more people are playing fantasy MMA. Along with the increased competition, there is also more opportunity to win more money. UFC 195 will be the first event of 2016 and it will bring us a lot of highly anticipated fights. If you want to make watching the fights a little more interesting, try drafting a lineup. Even if you don't want to spend a lot of money there are plenty of Free games and games as low as 25 cents.  Choose your UFC 195 DraftKings lineup now!
Alex Morono($8,500) vs Kyle Noke ($8,500)
This is fight number 7 on the card but I felt I should cover it first. This is a rare opportunity where a fighter, Kelvin Gastelum($10,900) was replaced on the card. However the replacement opponent Alex Morono isn't as favored to win as Gastelum so his salary reflects this. Both fighters have a salary of $8,500 which is $1,500 under the player average of $10,000. Rarely do you see both fighters under the $10,000 mark and never by this much. If you have a strong feeling one of these guys can finish the fight, they will make an excellent and low cost addition to your UFC 195 DraftKings lineup.  I'm leaning towards Kyle Noke for this bout.
Robbie Lawler ($9,800)
vs Carlos Condit ($9,600)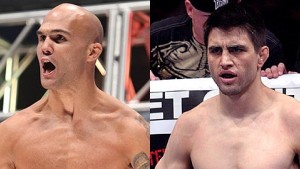 Here is another example of a fight where both fighters salaries are lower than $10,000. However I have found less success in drafting fighters who compete in 5 rounds fights on the card lately. This may just be an even more exciting fight than  when Lawler fought MacDonald. However I feel that Condit is just as tough as Lawler and will be harder to finish than Rory. I am actually avoiding this fight on most of my lineups just because its too hard for me to call.
Brian Ortega ($10,300
I am a pretty big fan of Diego Brandao which makes picking against him difficult. Brandao has had many UFC fights and has even finished some great fighters. However I think Brian Ortega is young and hungry and shows up to win. Ortega is the favorite to win and  will also have a 2″ height and 6″ reach advantage in the fight.
Tony Sims ($9,400)
A couple of the tings I calculate when setting up my lineups is a fighters finishing rate, and also the rate they have been finished.  Tony Sims has the second highest finishing rate on the card of about 80%. His opponent Abel Trujillo has been finished at the highest rate of any fighter on the card of around 26% loss by finish. So for me this fight is strictly based on those numbers and the fact that Tony Sims is the lower cost fighter.
Justine Kish ($10,700)
When picking my fantasy UFC lineups I always consider a fighters ability to finish the fight. I often overlook the lighter weight classes especially the women's 115 division. However there is a reason Justine Kish has the second highest salary of available fighters. Kish has 4  professional fights winning 2 by decision and 2 by submission. Also she has one amateur fight where she one by submission. The first thing I looked at in her opponent, can she be submitted? Nina Ansaroff has one loss by submission back in 2012.
Joe Duffy ($10,600)
I have been really impressed with Dustin Poirier since his move up to lightweight. He has always been really impressive and shown some excellent skills in the cage. However his opponent in Irish Joe Duffy is no easy task. One thing to consider is a common opponent in Conor McGregor. Duffy beat McGregor in the first round, McGregor beat Poirier in the first round. I am just excited to see this fight take place, however I am leaning towards Joe Duffy on this one.
Joe Soto ($9,700)
I have been a big fan of Joe Soto ever since he stepped up to fight TJ Dillashaw for the title. He managed to make it to the 5th round with the champ before losing by KO, however he showed a lot of skills in that fight. He ended up losing his next bout after that by KO but I feel Soto will be back better than ever.  There are plenty of great picks for your UFC 195 DraftKings lineup, just check out roster.
Owner of evolvedMMA.com. I am a Certified Personal Trainer who trains Mixed Martial Arts. I review any and everything. I sometimes bet on fights!
Latest posts by Travis Williams (see all)