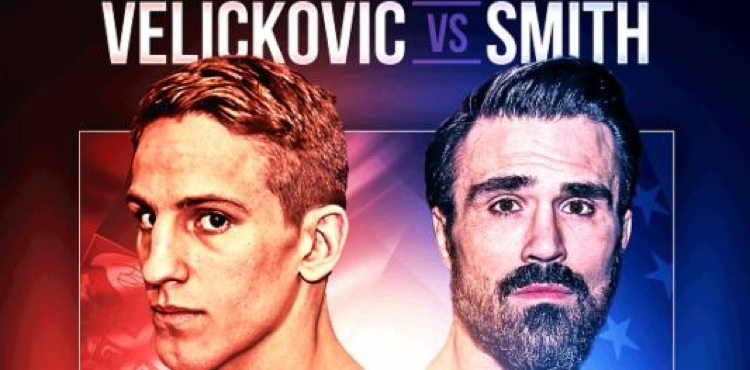 The year 2016 is already off to a great start as far as Mixed Martial Arts is concerned.  Resurrection Fighting Alliance will begin 2016 with their 34th event January 15th at the 1st Bank Center in Broomfield, Colorado and also Live on AXSTV. The main card will feature a Welterweight title bout between Bojan "Serbian Steel "Velickovic vs Benjamin Smith. This should be an interesting fight for the title, as both fighters have face the previous champion Gilbert Smith. Both fighters are coming off a decision victory in route to the title. The RFA Welterweight title is currently vacant, and in a couple weeks we will have a champion.
The card will feature several Colorado based fighters including Brian Camozzi, Jeremy Kimball, Adam Stroup, Zach Riley, and more. There is only one title on the line for RFA 34, and there is a bunch of talent on the card. This should be an exciting show for fight fans all over. Make sure you check it out on AXSTV
Below we have a list of the confirmed fights. The list will be updated as we get the information.
RFA 34 Fight Card
Benjamin Smith vs. Bojan Velickovic
John Poppie vs. Adam Stroup
Jeremy Kimball vs. Cody Mumma
Zac Riley vs. Hugo Viana
Brian Camozzi vs. Tyler Milner
Cory Sandhagen vs. Andrew Tenneson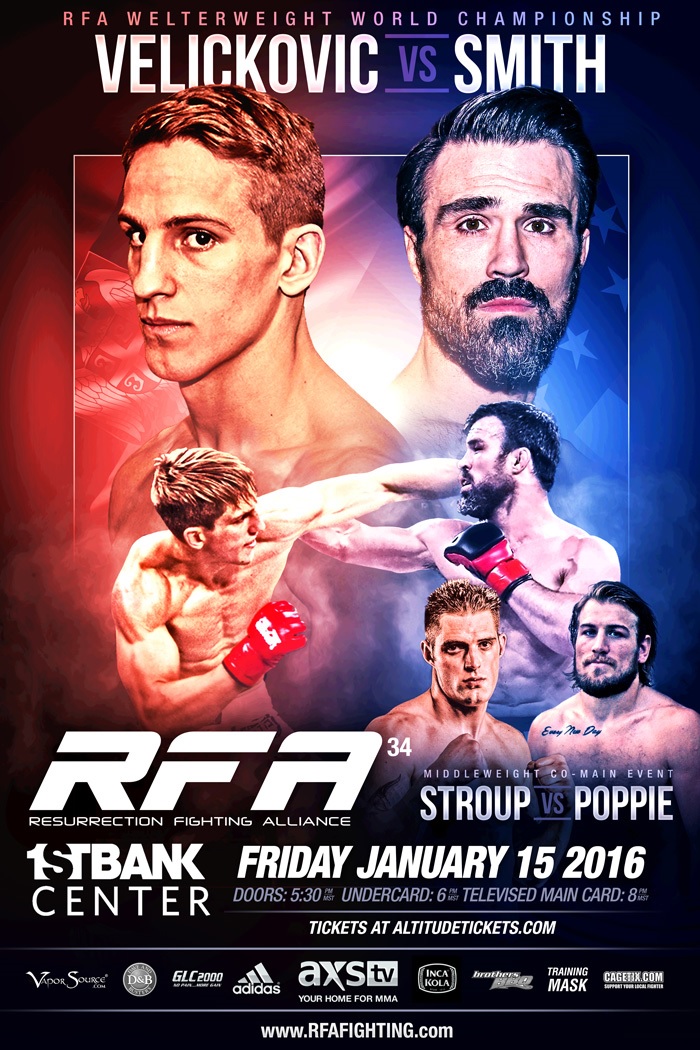 Owner of evolvedMMA.com. I am a Certified Personal Trainer who trains Mixed Martial Arts. I review any and everything. I sometimes bet on fights!
Latest posts by Travis Williams (see all)