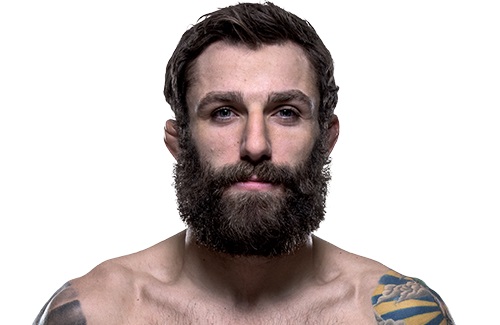 Michael "Maverick" Chiesa was set to face Tony Ferguson in the main event for UFC Fight Night 91 on July 13th. At 6:17pm ET on June 27th Michael Chiesa tweeted out a message to family, friends and fans. The message states:
"To my family, friends and fans,

As reported below, a back injury has forced me out of my scheduled fight for July 13th against Tony Ferguson. During a routine training session, I felt a pop and shift in my lower back followed by very very sharp pains that left me on the floor. I found out today I have a fully ruptured disk, I will undergo 8 weeks of physical therapy and rehab to hopefully avoid having to go under the knife and get back surgery. Thanks to everyone that supports me, my teammates and coaches, the city of Spokane and all my fans around the world. I'll be back stronger.

-Mav"
With the fight just over 2 weeks away, Tony Ferguson will be needing a replacement opponent. I know many people were excited to see this bout between Tony "El Cucuy" Ferguson and Michael 'Maverick" Chiesa and I am disappointed I won't be seeing it either. However a ruptured disk in your back is not an injury to take lightly so hopefully Chiesa is able to rehabilitate his back to avoid surgery. Michael Chiesa is 14 – 2, winning most of his bouts by way of submission. Unless a big named lightweight steps up to take Michael Chiesa's place we may see a change in the main event. UFC Fight Night 91 will take place in Sioux Falls, South Dakota on July 13th. The Fight Night card will be the first UFC event to take place after UFC 200 which may very well be one of the biggest MMA events ever.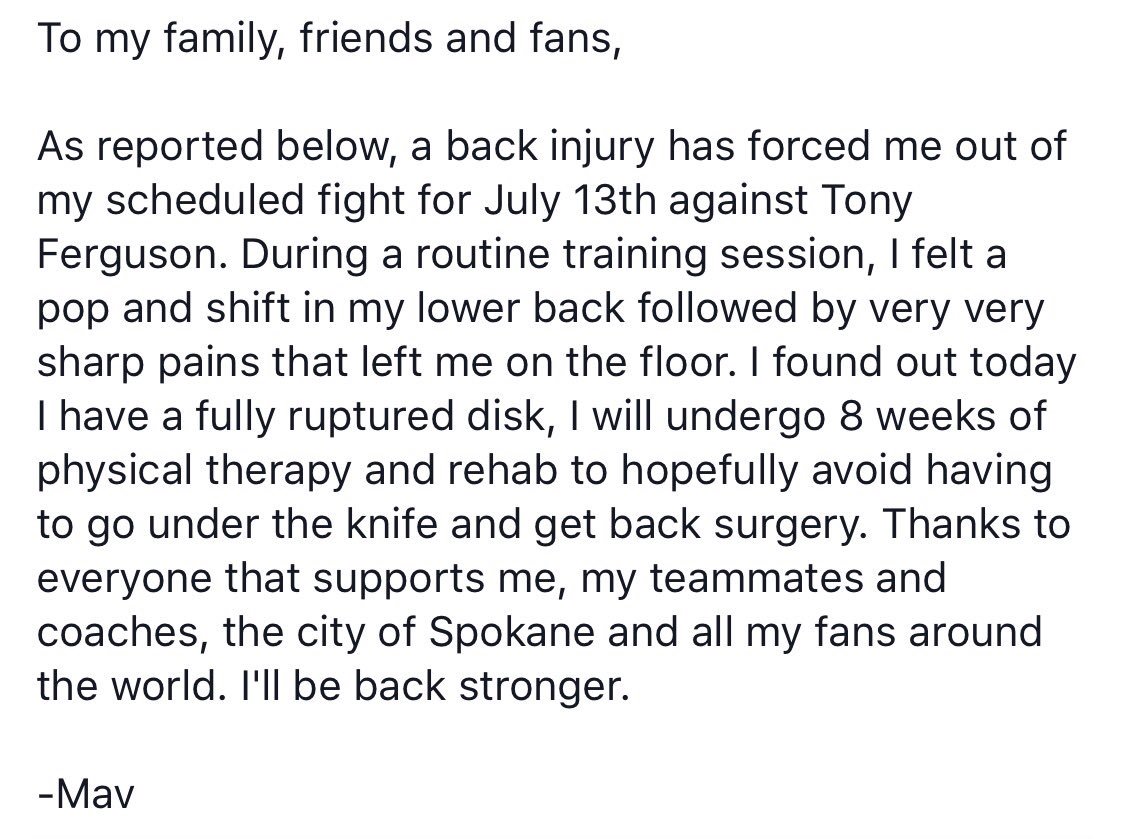 Owner of evolvedMMA.com. I am a Certified Personal Trainer who trains Mixed Martial Arts. I review any and everything. I sometimes bet on fights!
Latest posts by Travis Williams (see all)