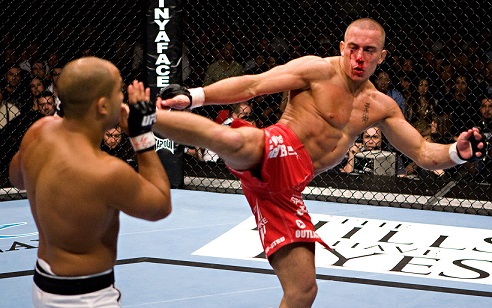 BJ Penn just accepted a 6 month suspension from the USADA and should be eligible to fight in late September. BJ Penn was set to face Cole Miller at UFC 199 in June but was unable to compete due to USADA violations. The violation comes from Penn admitting to using an IV while they were banned by USADA. The rule has changed since Penn fought last, and he admits he was unaware he was violation any rules. BJ Penn has also noted he has never doped at any point in his career.
"During an out-of-competition test on March 25, 2016, Penn declared the use of an intravenous infusion of a non-prohibited substance. A subsequent investigation by USADA revealed that the intravenous infusion received by Penn was administered in a volume greater than 50 mL within a 6 hour period. Under the UFC Anti-Doping Policy, intravenous infusions in a volume greater than 50 mL within a 6 hour period are prohibited, except for those legitimately received in the course of hospital admissions, surgical procedures or clinical investigations. Intravenous infusions received in any other setting require an approved Therapeutic Use Exemption (TUE)."
IV Infusions became banned October 1st 2015. They were commonly used by fighters during the re-hydration process after cutting weight for a fight. BJ Penn admitted to using an IV before his fight and was flagged for violation on March 25, 2016.
"Penn, 37, voluntarily disclosed his use of the intravenous infusion and fully cooperated with USADA's investigation into the circumstances regarding his violation. Under the UFC Anti-Doping Policy, the standard period of ineligibility may be reduced due to an individual's voluntary admission of a violation and/or pursuant to an analysis of the individual's degree of fault for the violation. Here, after taking both of those factors into consideration, USADA determined that a 6-month period of ineligibility was an appropriate sanction under the rules for Penn's violation."
"Penn's period of ineligibility began on March 25, 2016, the date on which he admitted his anti-doping policy violation to USADA."
This particular violation could have meant a 2 year suspension but it was reduced likely to Penn voluntarily admitting to the violation and cooperating as needed. Because the period of ineligibility started March 25th, he could be ready to return to the octagon as soon as September 25th.
Sitting on the sidelines hasn't stopped BJ Penn from staying active on social media and calling fighters out. Recently Georges St. Pierre said he could fight at lightweight if he wanted to. This seems a little extreme after hearing talks of him moving up to middleweight to fight Michael Bisping. But if the former champ can make 155lbs, BJ Penn wants a nice lean piece of him.
Hey @GeorgesStPierre if you can make 155 easily, I'm free in November and would love the opportunity to fight you at 155 pounds in New York.

— BJ PENN (@bjpenndotcom) June 27, 2016

BJ Penn called out GSP afterwards targeting a fight in November in New York. GSP currently has 2 wins over BJ Penn at 170lbs, one by split decision and the other by TKO(corner stoppage). I'm not sure how much better BJ Penn could do against an even smaller GSP. I am a fan of trilogies that settle things after both fighters beat each other once. However if you lost to a guy twice and and you're asking him to drop down to a new weight class for a third bout, something is wrong. I would totally watch a fight between Georges St Pierre and BJ Penn, but I also don't want to see an over starved, dehydrated GSP smashing a guy who should maybe stay retired.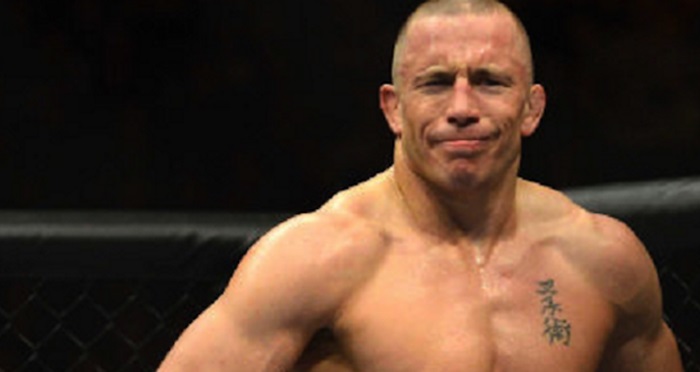 Owner of evolvedMMA.com. I am a Certified Personal Trainer who trains Mixed Martial Arts. I review any and everything. I sometimes bet on fights!
Latest posts by Travis Williams (see all)