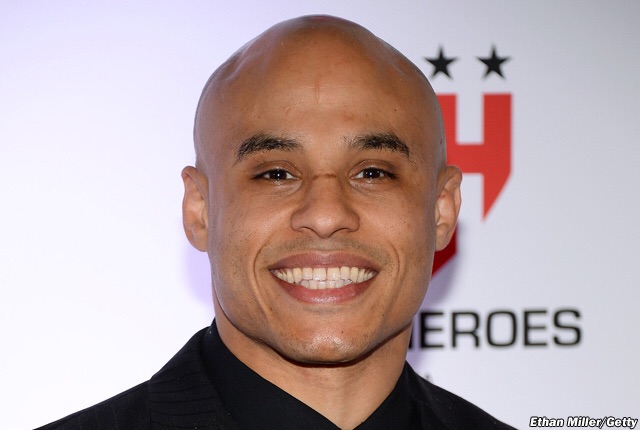 The World Series of Fighting's match-maker Ali Abdel-Aziz has  generally been on fire lately with his matchmaking (aside from giving Phoenix Jones too hard of an initial opponent). However, there's not any matches made beyond the next card (at least known publicly).
Here's some help for Ali:
(All stats and data from Sherdog.com)
Steve Mocco (5-1) vs. Derrick Mehmen (18-6):
https://twitter.com/derrickmehmen/status/440566935290249216
Post workout @revgear selfie. Can't wait to get back in the @MMAWorldSeries cage! pic.twitter.com/4PrcEVEfMw

— Derrick Mehmen (@DerrickMehmen) March 3, 2014
Mehmen may not still be in the WSOF as he has fought for a regional promotion since his last WSOF fight (I'm not familiar with extent of the exclusiveness nature of their contracts in regards to regional promotions, just that they can't join nationwide ones) . However, he is still listed on the WSOF's website, his Wikipedia page lists him as a WSOF fighter, and a recent Tweet (shown above) would indicate that he is. If he is not, he should be resigned immediately by Ali. He's an average talent but a great draw due to his hair and personality.
Considering the sparse nature of the WSOF's heavyweight division, he's needed as well. There's simply not many options for  fights in a division with 12 fighters of varying talents so this fight makes sense. They're of similar talent levels, but their styles are different. Mehmen is a slugger (not a boxer or striker, key differance) while Mocco wants to grapple his opponents to death. It would make an interesting stylistic match.
These two fighters make sense for action together since they both easily lost a fight to the champion, Smealinho Rama. Until the WSOF crowns a new heavyweight champion, they're both out of the championship race but should stay active. Outside of Rama, these fighters  are the WSOF's most notable and intriguing heavyweights.
Rick Glenn (15-3) vs. Josh Rettinghouse (10-3)
The featherweight division needs to exist beyond the championship belt. Glen, the former champion, lost convincingly to Lance Palmer so he shouldn't get another shot until a new champion is crowned.Glenn needs to improve his cardio for a future championship bout, and the extra tuneup bouts should help. He may as well stay busy fighting the contenders because I don't foresee Palmer losing anytime soon.
Rettinghouse hasn't fought professionally in over a year but, in his last fight, he got pulped by Marlon Moraes for five rounds. He hung tough though and refused to give up (with his leg getting mangled in the process). Even though his nickname is "The Finisher", he's a grinder.
Coincidentally, so is Glenn. Put the grinders in the decagon together and let one of them slug out a victory.
Ryan Ford (22-5) vs. Jon Fitch (26-7)
This pains me to say but Fitch is on the last legs (one of which Palhares might have destroyed) of his career. It's sad because he's one of the most stand-up, Class-A fighters there is. But he's not the Fitch that was a former #1 Welterweight contender. He's a fighter, at this point in his career, who seemed totally shocked by Rousimar Palhares' leg locks and "Fitched" his fight against an ancient Dennis Hallman. He's simply lost the explosion, particularly in his hips and legs, to drive an opponent effectively or control them.
However, he still is a "name" fighter and in the tier of 170 lbs fighters right below Shields/Palhares. Ford is in this tier as well, having  lost in the first-round to Shields (Ford fought with a broken arm but I doubt it would have made much differance. Shields is a better technician at wrestling and striking).
This fight needs to happen due to the lack of downside for each fighter. If Ford wins, he bested Jon Fitch, formerly one of the best fighters on the planet. If he loses, he lost to formerly one of the best fighters on the planet. Conversly, a Fitch loss means just that he's fading on the backside of his career and coming off an injury. However, a Fitch win would mean he still has some skills and would allow him to fight Jake Shields in possibly a championship bout or the last fight of his career. It would probably set ratings records for the WSOF (both fighters were domionant during the UFC's best years), particularly if it were broadcast on NBC.
It'd be an interesting fight as well because Ford is a knockout artist (55% of his 22 wins coming from KO or TKO). Fitch has only been knocked-out twice (once to Johny Hendricks), preferring instead to control or smother an opponent until the final bell. Ford hasn't been in that style of fight, and it's unknown how he would handle it.
Rousimar Palhares (17-6) vs Jake Shields (31-7)
Supposedly, this event is booked (probably for July), just the date for it is not announced. Make it happen and please make sure a fighter doesn't pull out due to injury.
Latest posts by Pressley Nietering (see all)