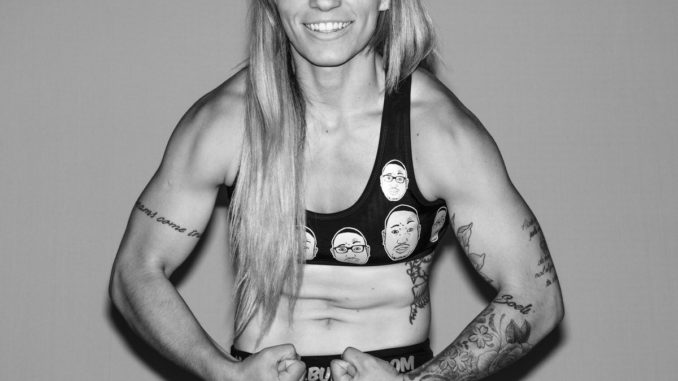 Invicta FC 22 fighter Janaisa Morandin is undefeated in 9 professional mixed martial arts bouts. The atomweight has many impressive wins and will now make her debut in Invicta FC. Janaisa "Evil Princess" Morandin has landed one of the more interesting sponsors I have seen. Actor and comedian Hannibal Buress has sponsored Morandin for her Invicta debut. Janaisa Morandin will sport a unique fight outfit that has many instances of Hannibal's face and other branding. This is one of the more interesting fight kits I have seen and would love to see more unique sponsors.
While the UFC has an exclusive deal with Reebok, other fight organizations have been able to make use of a variety of sponsors. I would like to see more people investing in these important shows that help make up the bulk of the MMA community.
Hopefully Janaisa Morandin does well in her debut against Jinh Yu Frey at Invicta FC 22 using the power of Hannibals face.
Brazilian @janaisamma will enter the Invicta cage tomorrow night sporting an eye-catching outfit from a unique sponsor… (@hannibalburess) pic.twitter.com/7xhJnENz4d

— Invicta FC (@InvictaFights) March 24, 2017
Owner of evolvedMMA.com. I am a Certified Personal Trainer who trains Mixed Martial Arts. I review any and everything. I sometimes bet on fights!
Latest posts by Travis Williams (see all)