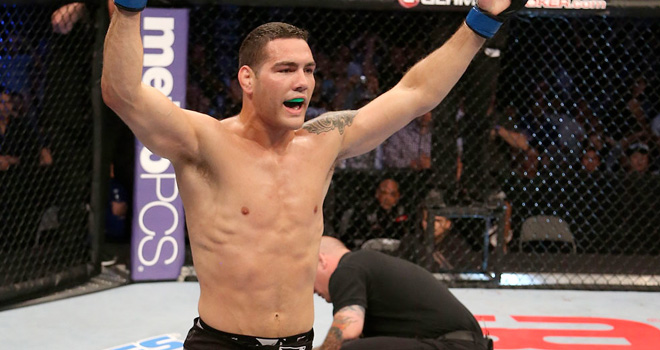 In the beginning of the fight the fighters do not touch gloves. Anderson Silva does some of his signature taunting of his opponent to which Chris Weidman responds with strikes. After a handful of silly gestures from Silva in the fight, Weidman takes Silva down and begins some viscous ground and pound. As much fun as he had, Silva lost the first round.
In the beginning of the second round, Silva made an open armed gesture to Chris Weidman as if he were acknowledging his abilities and truly welcoming him to the octagon, and maybe even complimenting him on his talents. The all american Weidman responds with some more punches and eventually swings and knocks Anderson Silva out at 1:18 into the second round. This victory has made the undefeated Chris "The All-American" Weidman the new UFC Middleweight Champion of the world. Now we can only count down the days to either the rematch, or the super fight between Jon "Bones" Jones and Anderson "The Spider" Silva.
Owner of evolvedMMA.com. I am a Certified Personal Trainer who trains Mixed Martial Arts. I review any and everything. I sometimes bet on fights!
Latest posts by Travis Williams (see all)