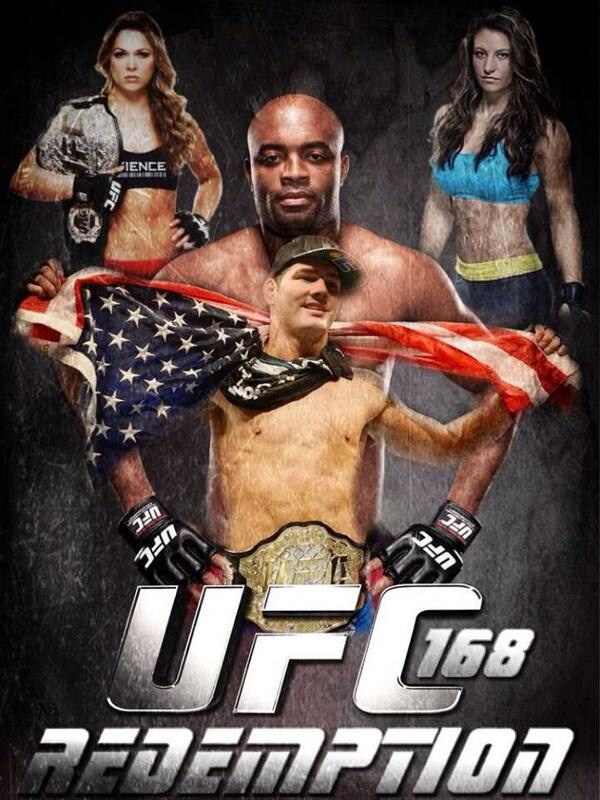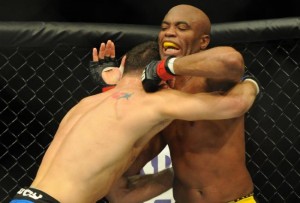 The first match up between Anderson Silva and Chris Weidman took place at UFC 162. The highly anticipated fight proved to be a memorable one. The first round of the fight showed Silva on the receiving end of some brutal ground and pound. Weidman took Silva down and had success in the first round. In the second round we saw some classic Anderson Silva trolling and playfulness in the fight. People claimed Silva was being disrespectful and fighting dishonorably, however it was part of his strategy. The Spider's mind games brought Weidman to fight his fight.
In the second round Chris Weidman got caught up in Silva's game and wasn't taking him down anymore. Silva was having success with leg kicks and he was trying to bait Weidman into returning the leg kicks. Eventually Silva's playfulness caught up to him and he got knocked out by punches in the second round.
Fight fans everywhere have been anticipating the rematch ever since it was announced days after the championship bout. There was a lot of controversy after the fight. People were claiming Silva threw the fight because he wanted to retire. Whatever you may believe, it appears as though Silva wants his revenge. We think Anderson Silva will be more "serious" in this fight after all of the heat he took for being too playful.
"I [will] give back the knockout. I'm working hard now. Chris is the new champion and is a great fighter, but I'm training hard. The new Anderson is coming."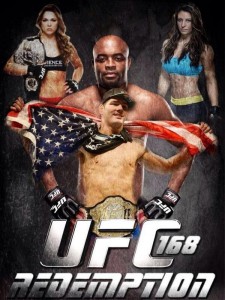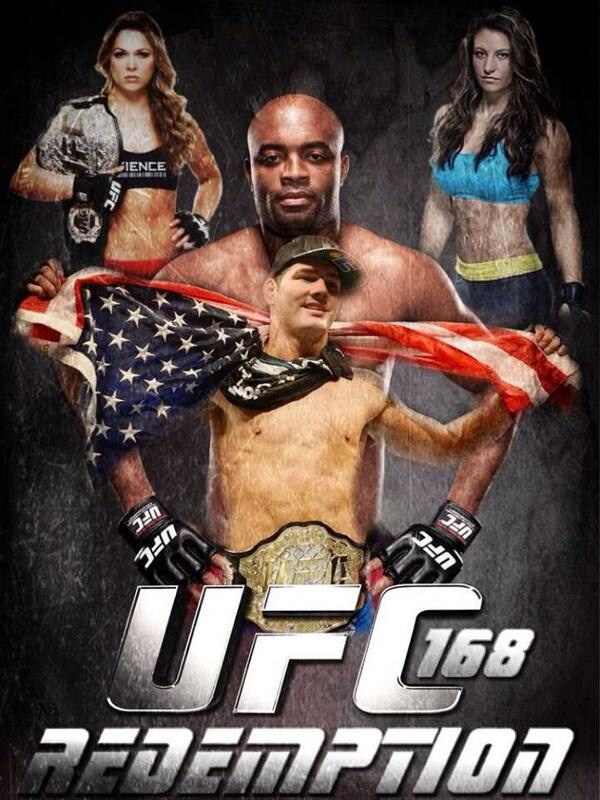 We are excited to see the new Anderson, and hopefully we will see him take back his belt.  UFC 168 Weidman vs Silva II Rematch will take place at the MGM Grand Garden Arena in Las Vegas, NV. The PPV will also feature the Women's Bantamweight title bout between Ronda Rousey vs Miesha Tate II.
UFC 168 is set for December 28, and it will be more anticipated than Christmas for fight fans everywhere. The night will feature two great rematches, one after a surprising knockout. The other features what is being called the biggest rivalry in sports between Rousey and Tate. Their bout will be the conclusion of The Ultimate Fighter season 18, the first TUF season to feature female fighters and coaches.
Owner of evolvedMMA.com. I am a Certified Personal Trainer who trains Mixed Martial Arts. I review any and everything. I sometimes bet on fights!
Latest posts by Travis Williams (see all)