For many people the Ultimate Fighting Championship is the most pure form of sport and nothing else can really compare. Personally I wasn't a fan of any sport until I came across the UFC, now I consider myself somewhat of an addict. When I learned of the UFC I had just started training martial arts and heard it was a sport for martial artists. After watching a fight card and seeing people fight and finish fights in ways I had never seen, I knew this was something I was going to spend a lot of time watching.
Most UFC events consist of around 12 fights spread across the early prelims, prelims, and main card. Often times you will need to switch between services to watch all of the scheduled fights. Sometimes you get lucky and they can all be seen in one place. I do not have a cable subscription so I've made a cost breakdown without using a cable service. I have made a breakdown including the different things I pay for the get access to all UFC events. But before you read to the bottom I want you to guess about how much it costs to be a UFC fan. Pick a number, remember it, and see how it compares to my calculated costs.
UFC Fight Pass
I would say out of all the options you have, UFC Fight Pass will give you the most bang for your buck. Fight Pass is the UFC's very own streaming and video service that can be used to stream events live or watch archives of past events. Fight Pass came out a few years ago when the UFC use to air their early prelims on Facebook. In addition to airing the early prelims, Fight Pass also helps the UFC air their international events. Sometimes you can even watch full UFC events live on Fight Pass. In addition to live UFC events, Fight Pass also streams a lot of other combat sports events including Invicta FC, GLORY, EFN, Eddie Bravo Invitational, and more.
Also UFC Fight Pass is great because if you miss an event, it will typically end up in the archives to be watched later. Fight Pass will provide you with plenty of UFC content as well as a lot of other combat sports options. There are a few payment options for UFC Fight Pass and you can ultimately save money by going with a longer commitment.
$9.99/month – 1 month subscription – $119.88/yr
$8.99/month – 6 month subscription – $107.88/yr ($12 savings)
$7.99/month – 12 month subscription – $95.88/yr ($24 savings)
Fox Sports 1 and 2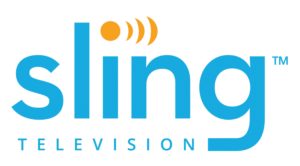 Fox Sports 1 is responsible for airing most of the UFC under cards as well as many of the promotions main cards. PPV events are only about once a month so most of the other non-PPV events are broadcast on FS1. Sometimes other live sporting events can run longer than anticipated and will cut into the UFC's time. I find when this happens, they air the event on Fox Sports 2 but its not an often occurrence. I've also found they rerun old UFC events on FS1 and FS2 and there are also other UFC related shows. If you're looking to catch all non-PPV cards and under cards you are going to want to get yourself Fox Sports. Many cable providers offer Fox Sports, but I don't have a cable subscription for many reasons. I use Sling TV to access Fox Sports 1 and Fox Sports 2 and it works out very well.
Sling TV offers a few different packages that offer different channels.  The Sling Blue package offers 40+ channels including Fox Sports 1, Fox Sports 2, and FOX. You are going to want to check your area as these channels are only available in select markets. For me, I get FS1, FS2 but I don't get FOX which is where some UFC cards are broadcast. As a bonus for fight fans, Sling TV also has NBCSN and AXS TV. NBCSN shows the World Series of Fighting or WSOF main cards, their prelims can usually be seen free online. Also for an additional $15 per month you can upgrade to the Sling Orange + Blue package which has all of their channels including ESPN 1, 2, and 3 which opens up a lot more combat sport options including GLORY kickboxing. Also for the Bellator MMA fans, you can add Spike TV to your sling subscription for an addition $5 per month.
$25/month – FS1, FS2, FOX(select markets), AXS TV, NBC Sports – $300/yr
$45/month – Sling Blue channels above including ESPN and Spike – $540/yr
UFC on FOX
While only about twenty something UFC cards have been on FOX, it still doesn't take away from the quality of the event. Some Sling TV markets will give you access to FOX as well as Fox Sports so you don't have to worry about it. However if you're like me you may need another option for viewing UFC on FOX. I searched for quite a while for a solution to my problem, and even reached out to Sling TV for some help. I found out that FOX was being transmitted in my area for free and I just needed a TV antenna to pick up the signal. To see what channels you can pick up in your area for free use this Transmitter Locator.
If you're like me and didn't realize TV antennas were still a thing you can actually pick one up for pretty cheap. Sometimes I see them in the store, but I bought one online because I seemed to have more options. The first time I used my TV antenna to watch a UFC on FOX card I was impressed. The broadcast was very clear and I had no issues picking up the channel. Most TV antennas are around $20.
UFC PPV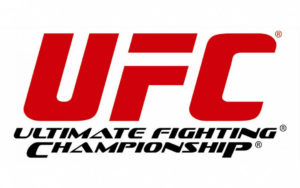 While everything else I've mentioned will get you most of the live UFC content throughout the year, it won't give you the best live action there is. UFC Pay Per Views air about once per month and the UFC strives to make these cards great. While you can get by for the most part watching these in certain bars or restaurants for "free" you are still probably going to spend money on overpriced food and drinks. The first time I watched a UFC PPV in the comfort of my own home I told myself there was no chance of going back to one of those horrid places. Seriously, lets talk about how bad watching a PPV in such a place is. There's usually also other sports on at the same time and sometimes they get more attention. You're probably going to get a bad seat or view of the screen you want to watch. Plus you may just end up spending what the PPV cost on food and drinks.
UFC PPVs are aired in standard definition and in high definition for $10 more. At this point there is probably no point in buying the standard definition to save money. The difference in quality from the HD and even 4k potentials make me wonder who is still buying the SD version. Also the UFC offers a deal that includes a PPV + 50% off a 6-month subscription to Fight Pass which is a pretty good deal all around. The standard definition price is $76.97 and the HD price is $86.96.
$49.99/month – SD – $599.88/yr for 12 PPVs
$59.99/month – HD – $719.88/yr for 12 PPVs – $120 more
Total Cost to Watch UFC
With the many different subscription and plan options you can come up with some different numbers. However it all comes out pretty close and this will just give you an idea of the lowest and highest you can spend.
Cheapest – 12/mo Fight Pass $95.88 + 12/mo Sling Blue $300 + 12 SD PPVs $599.88 = $995.76 before tax.
Most expensive – Monthly Fight Pass $119.88 + 12/mo all Sling TV $540 + 12 HD PPVs $719.88 = $1379.76 before tax.
My cost – 12/mo Fight Pass $95.88 + 12/mo Sling TV w/ Spike $360 + HD PPVs $719.88 + TV antenna $20 = $1195.76 before tax, $1294.41 with the tax rate in my area.
While you can use the Special Deal the UFC is offering to save money on a PPV + 6 month Fight Pass subscription its only gonna save you around $25 overall. You can get a better idea of what this will cost you by adding the tax rate in your area, but as you can see it will cost more than $1000 to watch all of the live UFC content in one year.
Owner of evolvedMMA.com. I am a Certified Personal Trainer who trains Mixed Martial Arts. I review any and everything. I sometimes bet on fights!
Latest posts by Travis Williams (see all)