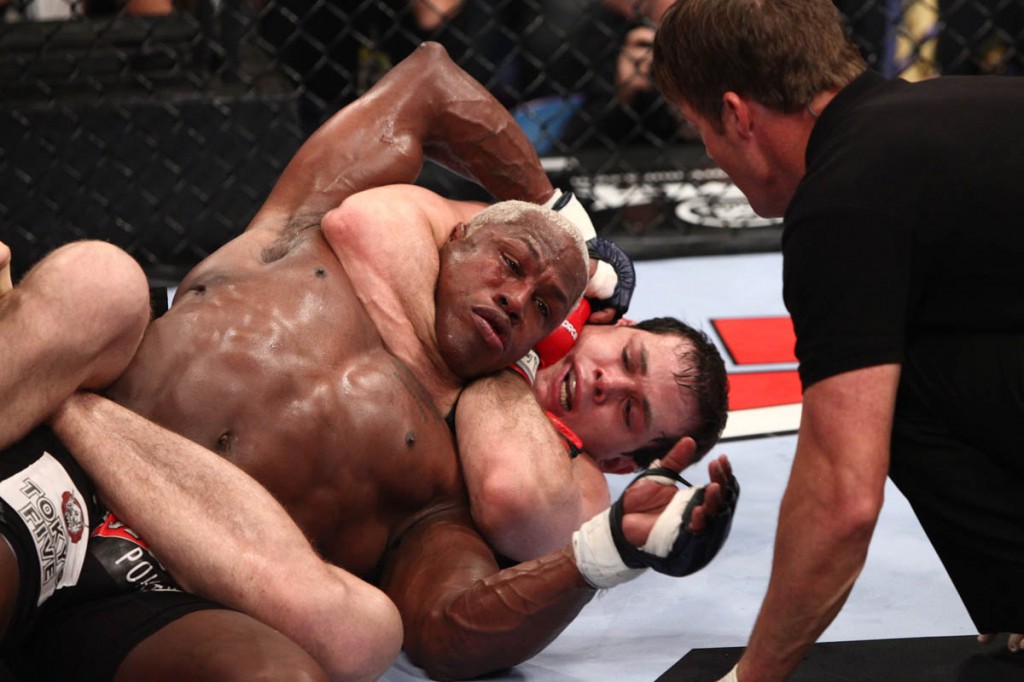 Do you love watching UFC fights and get excited when you favorite fighter wins? Betting a little money on the fight can make it even more interesting, especially if you know your favorite fighter will be the winner. Sometimes MMA betting can be a little confusing, especially if you are use to playing fantasy sports. While MMA betting has been around for a long time, Fantasy MMA is a little newer. I believe Fantasy MMA has been around since 2011, and is now being offered through even more channels today. One of the bigger names in Fantasy Sports, Draft Kings has added UFC Fantasy to their list of daily games. While you can play other Fantasy MMA games through sites like Kountermove, DraftKings focuses on UFC Fantasy. This is kind of nice for the casual player because you only have to worry about building your fantasy lineups about once a week. Some other sports have games going almost all of the time and it can seem overwhelming if you are not familiar with the sports.
DraftKings UFC
Draft Kings started Fantasy MMA in the beginning of this year. So far there have been some exciting UFC events and plenty of chances to earn money with a good lineup. They offer many games with plenty of prizes for top places. Some games have FREE buy-ins and other games start from $.25, $1, $3, $5, and up. When you are preparing your DraftKings UFC lineup it is important to keep up with the fighters on the card, watch out for injuries or substitutions. These kinds of things can affect your lineups and ability to make money. When you play Fantasy UFC on DraftKings you are given a $50,000 salary to pay for fighters for your lineup. You are only allowed to choose 5 fighters for your lineup. Each fighter has a value that varies based on several factors including their opponent. Just as an example, the last Fantasy MMA event, UFC 184 the champion Ronda Rousey costed $13,500 to be on your lineup but Cat Zingano only costed $6,600. While it maybe be easy to assume a few easy wins, it might cost you a lot on your lineup. Another thing you need to consider is the scoring. Here are the official scoring rules for DraftKings.
POINT SCORING
Fighters in each event will accumulate points as follows:
Moves Scoring
Significant Strikes (SS): +0.5 PTS
Advance (ADVC): +1 PT
Takedown (TD): +2 PTS
Reversal/Sweep (REV): +2 PTS
Knockdown (KD): +3 PTS
Fight Conclusion Bonuses
1st Round Win (1rW+): +100 PTS
2nd Round Win (2rW+): +70 PTS
3rd Round Win (3rW+): +50 PTS
4th Round Win (4rW+): +40 PTS
5th Round Win (5rW+): +40 PTS
Decision Win (WBD+) : +25 PTS
Scoring Notes:
-Significant Strikes are any Distance Strike or Clinch/Ground Strikes that are considered "Power Strikes" by official scorers.
-Advances include
     To Half Guard
     To Side Control
     To Mount
     To Back Control
Player Lock Notes: All fighters lock at the time the first fight starts in an event.
How to win Fantasy UFC
So by looking at this score sheet it is pretty easy to figure out what you need to win. You want to build a lineup of 5 fighters you think have the potential to score a lot of points. UFC Fantasy is a little different than any other sport because of the 100 pt bonus for a first round finish. It is possible to score over 500 points from your lineup and that's what people are doing to win the big bucks. You want to see if you can build a lineup of fight finishers. You want to avoid choosing two people who are fighting each other for the same lineup. Even if you think both guys have the potential for a first round knockout. If that happens, one guy will get a lot of points but the other will get almost none. Another thing to consider is less popular fights or fighters will have a lower salary cost when building your lineup. Sometimes it is hard to justify more than one fighter around $13,000 on your lineup. It doesn't leave you much room for other options. I always like to pickup the fighters I think are guaranteed to win, and the lower the cost the better. Something else I consider personally is the weight class. From experience, I feel heavier fighters are more likely to finish the fight in the first round. They have more chances with knockouts the heavier they get. Also female fights can have a lower finish rate so that is something to consider. When drafting my lineup I always consider a fighters ability to finish as well as his/her ability to be finished. If you are a fighter that has gotten knocked out 3-4 times and you are fighting someone who has very heavy hands, I might avoid putting you on my lineup. If every single one of a fighters bouts has gone to decision you may want to avoid putting them on your lineup unless they are a high scorer.
You should always pick a couple different lineups to manage. That way you can bet on a few more fights and bet on fights in a few different ways. If you do too many it gets very hard and expensive to manage. I recommend starting off with games that have a cheap buying and a guaranteed prize. Even though UFC Fantasy is new to DraftKings, many fans have been playing Fantasy MMA for years. I have found the fewer lineups I have to manage, the easier it is to enjoy the fights. Playing Fantasy UFC definitely makes watching the fights more interesting. When you win money because your favorite fighter knocks out someone you don't like it is all the sweeter. I recommend using DraftKings for fantasy MMA if you want a lot of free games and are only interested in fantasy UFC.
Owner of evolvedMMA.com. I am a Certified Personal Trainer who trains Mixed Martial Arts. I review any and everything. I sometimes bet on fights!
Latest posts by Travis Williams (see all)