Well it seems we have been waiting for UFC 184 for quite sometime. Here is Ronda Rousey next test that many say she will pass with flying colors. There are a few great fights on this card that should be looked at carefully before placing any bets. If you are trying out Fantasy MMA for the first time, I recommend using DrafKings.com. It is pretty simple to use and they have many games to play on there for free. There are some games with $.25, $1, and $2 buy ins that have high prizes.
So what are your Draft picks for this UFC event? You still have time to play so don't worry if you don't have your picks yet. Let's take a look at a few of the fights. Remember, we are looking for high point scorers and finishers.
Ronda Rousey vs Cat Zingano
So the first thing you will notice is that Ronda Rousey has the highest salary requirement at $13,500. Ronda Rousey is definitely a finisher and has finished many fights in the first round. She is a great pick if you are looking to earn a high amount of points but keep the price point in mind.
Holly Holm vs Raquel Pennington
The fighters in this match up have similar salaries to the main event. Many people believe Holly Holm will finish the fight in the first round with her excellent striking. She may be a great pick, but again you have to consider to $13,400 salary.
Jake Ellenberger vs Josh Koscheck
This fight may be closer than many people think. Both fighters are on a 3 fight losing streak against some of the top contenders and current champions. Koscheck hasn't fought since 2013 and many people believe the 37 year old is on the way out. Ellenberger is a great pick and with a salary cost of only $11,400 he should be easy to mix into your lineup.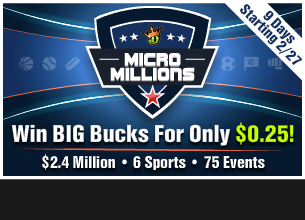 Owner of evolvedMMA.com. I am a Certified Personal Trainer who trains Mixed Martial Arts. I review any and everything. I sometimes bet on fights!
Latest posts by Travis Williams (see all)