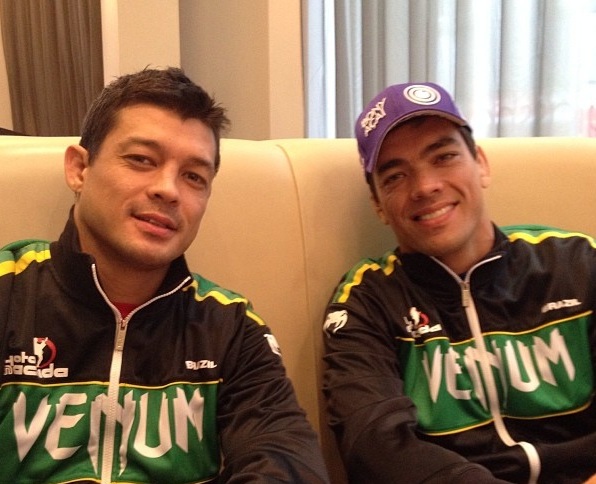 Chinzo Machida has recently signed a deal with Bellator MMA and is expected to debut in 2015. He signed a 3 fight deal with the promotion after recently fighting under the RFA banner where he scored 2 wins, one by decision and the other by a flying knee KO.
"I signed with them," Machida said. "I underwent a shoulder surgery a month ago and I'm still recovering. I believe (I will make my debut) in April or May."
Chinzo is the older brother to Lyoto, the former UFC champion. Chinzo will turn 38 preparing for his Bellator MMA debut. Let's hope to see some excellent fights from the Brazilian.
Owner of evolvedMMA.com. I am a Certified Personal Trainer who trains Mixed Martial Arts. I review any and everything. I sometimes bet on fights!
Latest posts by Travis Williams (see all)