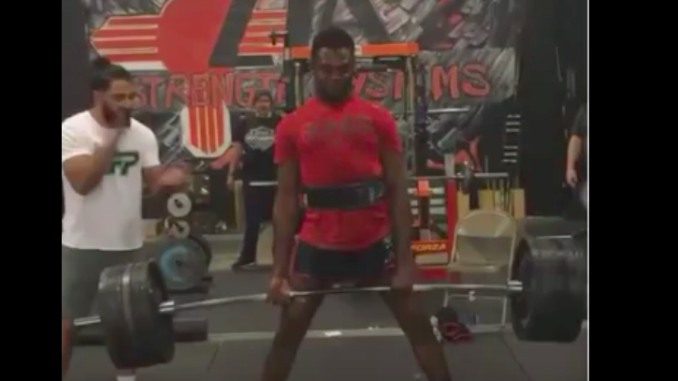 Training MMA can expose a lot of your weaknesses, whether you acknowledge them or not. One thing that is common is a weak grip which can affect grappling. If you strengthen your grip, you can grapple better and have more solid strikes. There are plenty of exercises that can work directly on your grip, and some that involve them while working another are. It is important to try to maintain a proper training routine and perform exercises properly.
Strengthen Your Grip
Weights
Using dumbbells and barbells can strengthen your grip while working on other areas. While it will only work your grip to some extent, there are some bar attachments that can change the grip. If you are a regular weight lifter, chances are you have a pretty solid grip. If you are still lacking you may need to try more methods for improving your grip.
Things like dead lifts and bench press can challenge your grip. Having a solid grip can help you with your weight lifting routines if you're having trouble with weights slipping sometimes. Using other grip exercises may improve your ability to lift weights.
Pull Ups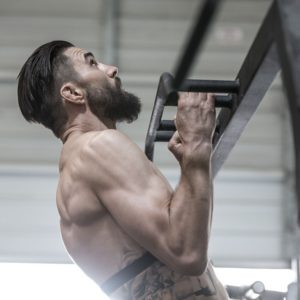 Similar to the way weights can strengthen your grip, doing pull ups is a great way fir build strength. You can mix up the exercise by using thick or thin bars, or perhaps doing pull ups on things like tree branches or a hanging Gi. There are a ton of ways to work on your grip while hanging from a bar or doing pull ups. You can get a pull up bar for your home so you can add more pull ups into your daily routines. Having a pull up bar in the doorway makes it a lot easier to knock some out than going to the gym.
Mixing up your routine and using things like rope climbing and monkey bars can really give you an edge in your strength. If you live near the mountains, you can consider rock climbing for grip training. Even indoor rock climbing places can provide a great grip workout.
Grip Trainers
While this is probably the most obvious answer, it is still overlooked by a lot of people. Grip trainers are kind of boring and a lot of them aren't that great. Finding adjustable or weight specific grip trainers can help you get a better workout. A grip trainer is something you can easily use in between workouts without breaking a sweat. You can watch TV with the remote in one hand and your grip trainer in the other. There are many ways to incorporate a grip trainer into your daily life, but having a routine will help you see results.
Check out some different grip trainers and see if you can find something that works for you. Keep them around the house, at your desk, and in your car for grip workouts almost anywhere.
Owner of evolvedMMA.com. I am a Certified Personal Trainer who trains Mixed Martial Arts. I review any and everything. I sometimes bet on fights!
Latest posts by Travis Williams (see all)