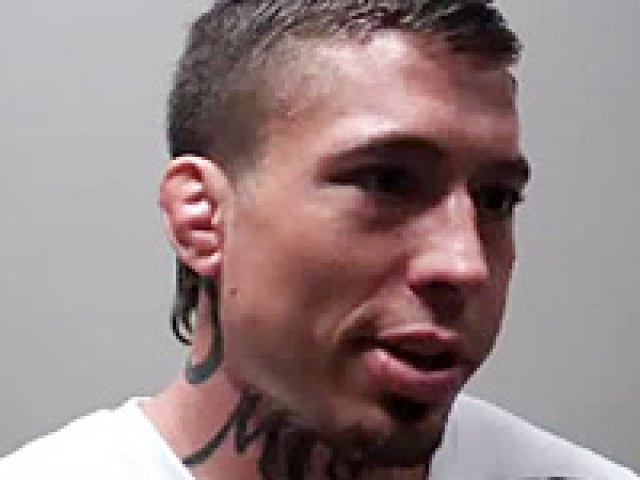 So if you have been following this War Machine nonsense you will realize this guy isn't stable. Many reports talk about assault involving 3 people and what we get from the details seems simple.
War Machine sent out a couple tweets in regards to the situation and it makes it seem like he came home to his pornstar girlfriend Christy Mack banging someone else. And I know I can speak for many men when I say I have seen her bang many other men that were not War Machine.  He tweeted to her vaguely a few times saying he came home early to help her set up for a convention.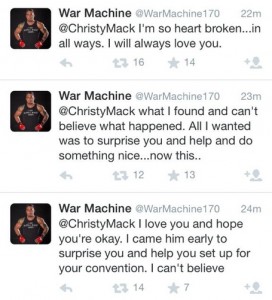 There is a lot of information going around on the topic and we still don't have all the details. However, since the incident Bellator MMA has release War Machine. Now maybe this guy can see how his actions affect his life, or maybe not.
Owner of evolvedMMA.com. I am a Certified Personal Trainer who trains Mixed Martial Arts. I review any and everything. I sometimes bet on fights!
Latest posts by Travis Williams (see all)