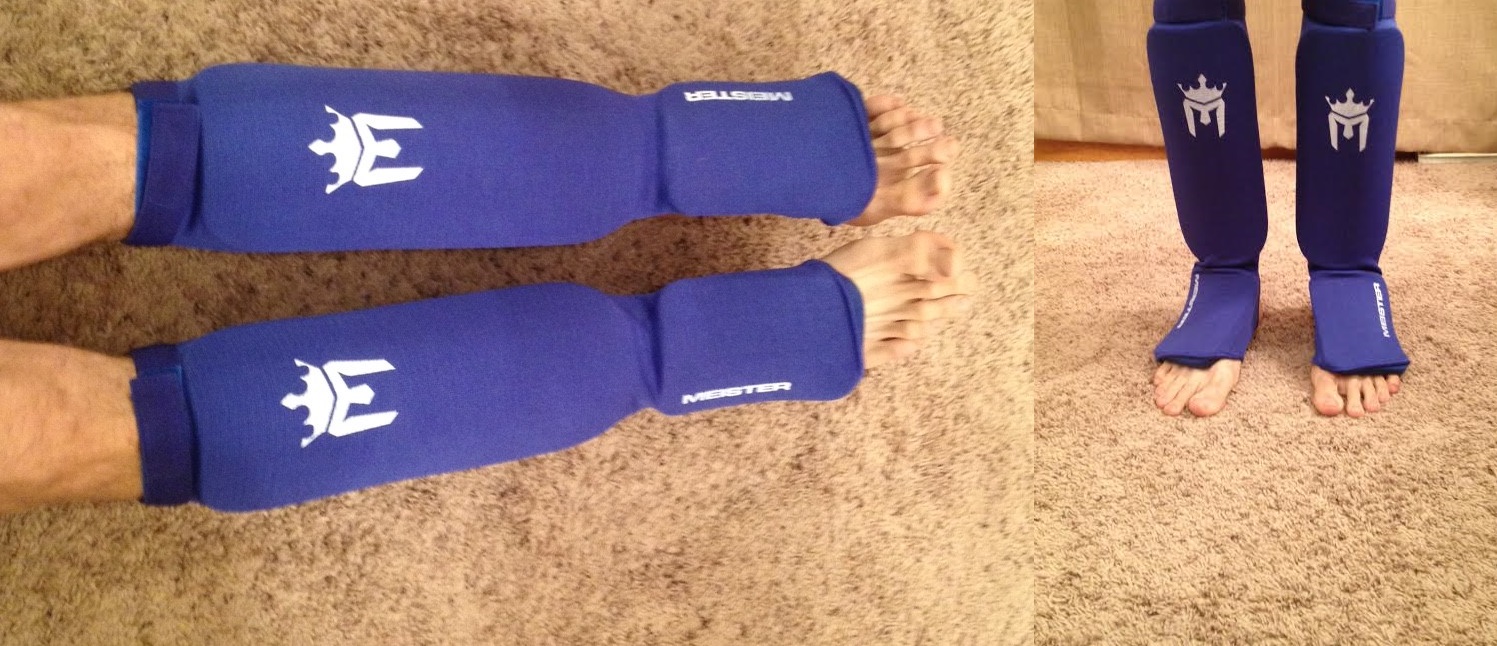 I have been using more and more products by Meister MMA and recently they sent me a little care package with a few things to test out. I have really become a fan of their leg sleeves for my general training. Especially for trail running and even my BJJ training. Check out my Meister leg sleeve review.
Another product I have been testing out is their Cloth Shin & Instep guards. They are a lightweight slip on MMA shin guard and they also have a velcro strap at the top for extra stability. These shin guards are excellent for all around training. I have incorporated these into a lot of my light more educational training session and I even recommend to anyone who does traditional martial arts. If you are looking for a low cost pair of shin guards for your mixed martial arts training these are definitely a great option.
Meister MMA Cloth Shin Guard Review
When I first put on the Meister MMA shin guards I noticed how comfortable they were right away. The padding on the shin guards became very comfortable after wearing them for a few minutes and they got even more comfortable over time. The shin guards fit very well and they even offer a unique hook and loop strap at the top for extra support. They slip on and off with ease, but also stay in place when you are sparring.

I really like that these are a great option for shin guards and they are very affordable. You can get these shin guards for less than $20 and they come in 3 cool colors. You can get these in red, black, or blue, and they come in child and adult sizes. These are great for light MMA training but I also recommend these for any martial artist looking for a quality shin guard.
Comfort:

Fit:

Protection:

Value:

I use to teach Kung Fu and I am recommending these shin guards to all of my old students. They are great for the price and work well for a low to medium impact shin guard. I am also a fan of these shin guards for BJJ and light MMA live sparring. They stay in place very well and they aren't bulky by any means. You can move around well and work with a partner without the shin guards getting in the way. You want to make sure you get the right size instep or you will have a problem with it slipping off.

Meister MMA makes some quality training gear and you should definitely take a look at some of their other great products. They have everything you need for your general mixed martial arts training and they offer everything at affordable rates. I will definitely be reviewing more gear from them to share with you guys. Stay tuned for more awesome reviews on Meister MMA gear.
Owner of evolvedMMA.com. I am a Certified Personal Trainer who trains Mixed Martial Arts. I review any and everything. I sometimes bet on fights!
Latest posts by Travis Williams (see all)