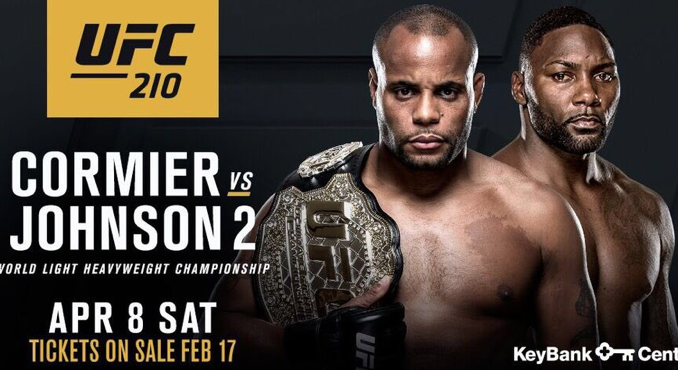 UFC 210 will feature a much anticipated rematch between Daniel Cormier and Anthony "Rumble" Johnson. Their first fight had some excellent back and forth exchanges and DC was able to secure a submission victory. I am assuming the fight will show some similarities to the first fight. However Cormier didn't have much of a camp for the first fight and should be more impressive this time around. I am assuming Rumble Johnson will have a few adjustments but will use a similar game plan. Rumble wants to knock DC out, that's his key to victory. Cormier has a few ways where he can win the fight, as long as Rumble doesn't shut his lights out. The fights will take place Saturday April 8th and the early prelims start at 6:15pm on Fight Pass.
UFC 210 Odds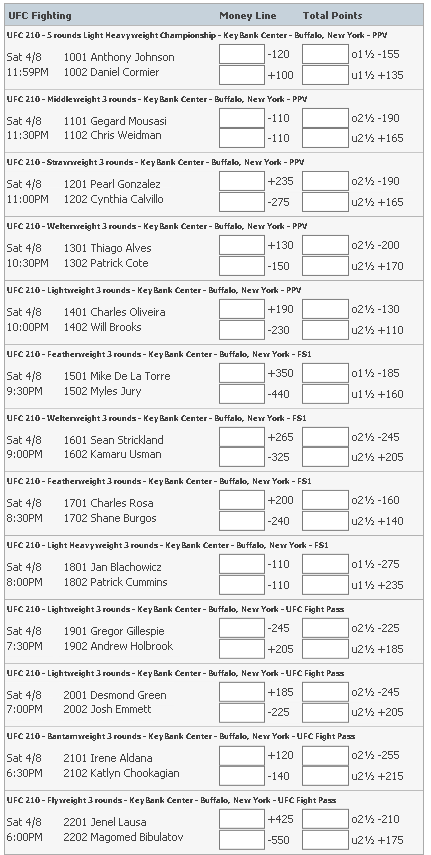 These are 5Dimes odds from April 6th. Expect some changes as people lock in their bets.
Owner of evolvedMMA.com. I am a Certified Personal Trainer who trains Mixed Martial Arts. I review any and everything. I sometimes bet on fights!
Latest posts by Travis Williams (see all)