UFC 196 was originally supposed to be a rematch for the heavyweight title, but injuries caused that fight to lose the main event and downgrade to a UFC Fight Night. Then UFC 196 was supposed to be a fight between the 145lb and 155lb champions. The lightweight champ Rafael Dos Anjos injured his foot recently causing him to pull from the biggest fight in his career. When it was announced Dos Anjos was out, many fighters from all different weights began calling out Conor McGregor in hopes of getting the big fight. The main event was decided to be Conor McGregor vs Nate Diaz at 170lbs. It is a little strange to see the 145lb champ take on a 155lb challenger at 170, but who doesn't want to see Diaz face McGregor? There are plenty of other great fights on the card,  including Holly Holm vs Miesha Tate for the women's bantamweight title. Styles make fights and many believe Tate has the right style to face Holm. I am also for the light heavyweight fights on the main card, Gian Villante vs Ilir Latifi and Tom Lawlor vs Tom Lawlor. UFC 196 may be one of the biggest cards of the year and should offer plenty of DraftKings games. Make sure to create your UFC 196 DraftKings lineup now!
UFC 196 DraftKings
Conor McGregor ($11,000)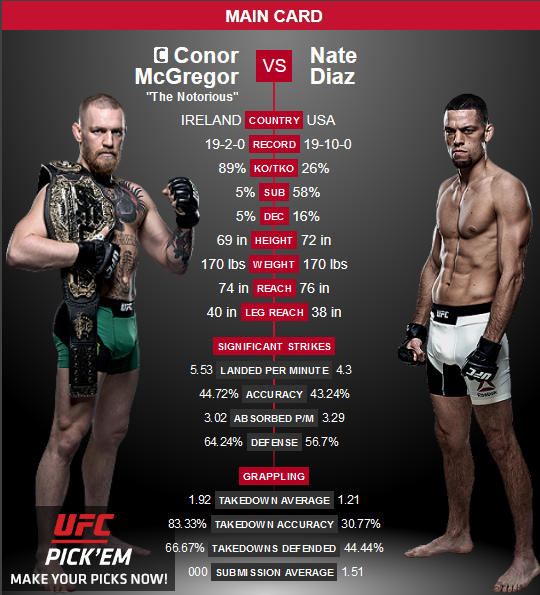 With a DraftKings salary of $11,000, McGregor is the most expensive person to put on your lineup. If you look at McGregor's last 5 fights, he has finished all of his opponents in the first or second round. That is very impressive considering who he was fighting each time. If you believe in McGregor as much as he believes in himself, then he should make an excellent DraftKings pick. He also is the highest Fantasy Point scorer on the entire fight card. However this fight will be a bit different from any of those. This fight will be at 170lb which means neither fighter will have to cut all of that weight to get to 145lbs. Nate Diaz is an excellent fighter with great cardio but many believe he will not be ready for a fight with the Notorious.
Ilir Latifi ($10,200)
Latifi is very exciting to watch at light heavyweight. He is 5'8″ but has a decent reach for his height. I have watched Ilir Latifi put away some tough UFC competition in the past, and have included in on my DraftKings lineups before. He will be taking on Gian Villante who is also a very tought competitor at 205lbs. I believe Latifi will have the wrestling and grappling advantage which will help him secure a win by TKO.
Tom Lawlor ($8,800)
"Filthy" Tom Lawlor is the underdog in this fight, but he has a TKO win over Gian Villante who has a TKO win over Corey Anderson. Those fights were in 2015 and could be very telling of what may happen at UFC 196. I have been a fan of Tom Lawlor for a while and would like to see him secure a victory that could put him in the top 15. I believe Lawlor has more ways to finish the fight and should be able to secure a victory. The only thing that worries me is Corey Anderson's 5 inch reach advantage.
Amanda Nunes ($9,900)
Amanda "Lioness" Nunes is a monster at 135lbs. She has defeated some of the toughest competition in the women's bantamweight division and in brutal fashion. Nunes has finished very tough fighters with submissions and TKOs. I don't think her opponent, Valentina Shevchenko has faced competition at this level and may have a hard time in her second UFC outing. Both of these fighters are under the 10k average so they are easy to include on your UFC 196 DraftKings lineup.
Chas Skelly ($10,100)
Chas Skelly has put together some impressive wins since joining the UFC. He will be taking on the number 11 ranked featherweight Darren Elkins. Chas Skelly can finish the fight on the feet or on the ground. My only concern is that Daren Elkins goes to decision a lot which could mean he may be hard to finish. However, every time I see Skelly fight he looks so much better than the last time. I am expecting to see an even more improved Chas Skelly at UFC 196.
Holly Holm ($10,800)
I am very excited to see Holly Holm in her first title defense against challenger Miesha Tate. Tate has fought Rousey twice in title fights losing both. Tate has faced some of the toughest competition at 135lbs but has not been able to finish a fight in a while. Holly Holm has a few impressive KO/TKO vivtories against some tough competition. I believe Holm will have the ability to finish the fight in the earlier rounds. I think the Preacher's Daughter will make a great addition to your UFC 196 DraftKings lineups.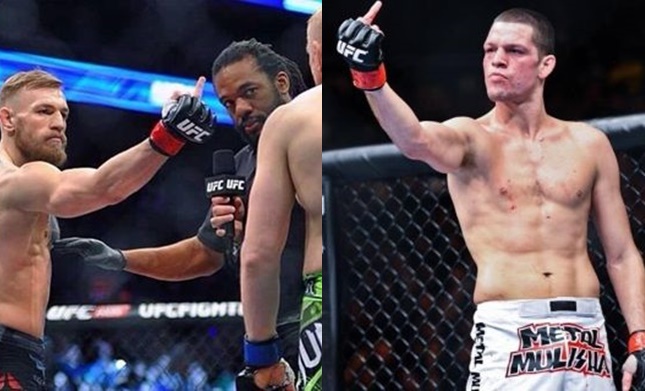 Owner of evolvedMMA.com. I am a Certified Personal Trainer who trains Mixed Martial Arts. I review any and everything. I sometimes bet on fights!
Latest posts by Travis Williams (see all)