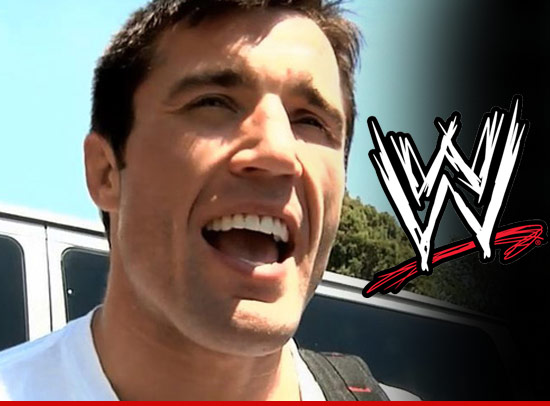 After losing his match at Metamoris 4, Chael Sonnen still "remains undefeated." He is currently not allowed to fight Mixed-Martial Arts or other contact combat sports. His job at FOX is gone and that gives us no where to see Chael. He has many fans and is a popular star, but he has no place currently to take advantage of that.
In a recent interview on Talk is Jericho, Chael talked about a phone call from the WWE. He was called by the promotion but wasn't offered a job. Just his luck.
Check it out:
"I got a call about two days before I was suspended. A WWE exec calls me up, and he said, 'We read what you're going through, we're not interested.' So I'm thinking, 'why did you call me?' He said 'If you were 24 years old, you'd be making a whole jackpot full of money … but we think [rival wrestling promotion] TNA is going to be calling you and if they do, we want back in the game.' So I was like, OK, now at least I get we're you're coming from."
While this sounds like good news it is also kind of a kick in the pants. So we will see if Chael ends up flirting with that chubby girl at the party, TNA, and makes the WWE jealous enough to make an offer. We would love to see his personality on television again and if it is through fake fighting, so be it.
Owner of evolvedMMA.com. I am a Certified Personal Trainer who trains Mixed Martial Arts. I review any and everything. I sometimes bet on fights!
Latest posts by Travis Williams (see all)