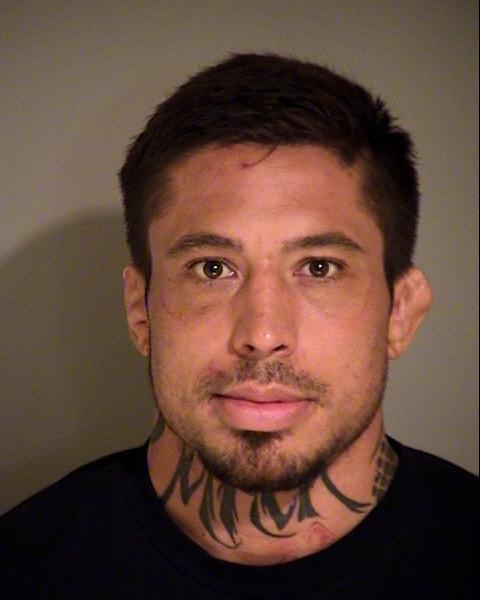 No, no Dog the Bounty Hunter didn't get him, darn. So the girlfriend beating MMA fighter psychopath who has been on the run from the cops for a week has finally been arrested. War Machine ran after beating porn actress girlfriend Christy Mack in Las Vegas, Nevada. He only managed to get to Simi Valley, California where he was found by US Marshals who arrested Johnathan "War Machine" Koppenhaver with the assistance of the Simi Valley Police Department.
Simi Valley PD official statement:
The United States Marshal's Service requested assistance from the Simi Valley Police Department to effect the arrest of Jonathan "War Machine" Koppenahver on 8/15/14 at approximately 1:45 P.M.

The United States Marshal possessed an arrest warrant for Koppenhaver stemming from an incident in Las Vegas Nevada last week. Koppenhaver was a former resident of Simi Valley and the Marshals investigation indicated he was possibly staying in Simi Valley, CA.

Further investigation revealed he was staying at the Extended Stay America Hotel located at 2498 Stearns Street in Simi Valley. Simi Valley Officers along side United States Marshals pinpointed his exact room and arrested him without incident.

Inside the room was a small quantity of cash and some pizza. The United States Marshal's Service turned Mr. Koppenhaver over to the Simi Valley Police Department for booking on his warrant from Nevada. He was transported to the Ventura County Jail.

All further inquiries should be directed to the Las Vegas Metropolitan Police Department or the United States Marshals Service. Simi Valley Police are providing this as notification of the incident and have no further investigative role in the criminal investigation.
Here is the Mug shot, and fuck that guy. War Machine Arrested.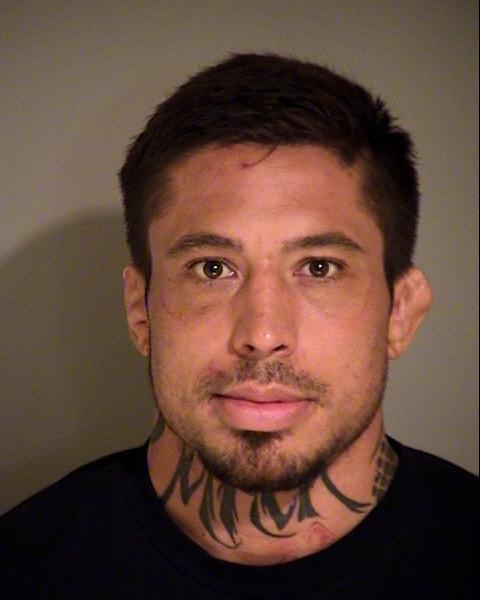 Owner of evolvedMMA.com. I am a Certified Personal Trainer who trains Mixed Martial Arts. I review any and everything. I sometimes bet on fights!
Latest posts by Travis Williams (see all)