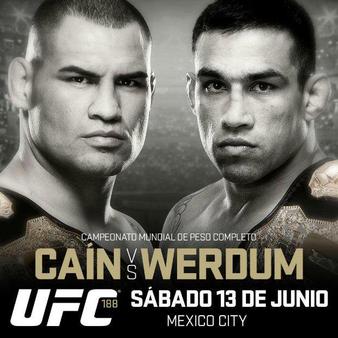 Originally scheduled to meet at UFC 180, Heavyweight king Cain Velasquez (13-1) and interim champion Fabrico "Via Cavalo" Werdum (19-5-1) are now scheduled to headlined UFC 188 in Mexico.
A knee injury is what forced Velasquez to withdraw from UFC 180.
Velasquez is a 32 year old member of American Kickboxing Academy, who is a 2-time UFC Heavyweight champion and the 1st ever Mexican Combat Sports Heavyweight World Champion. Velasquez has won 4 fights in a row twice defeating Antonio "Bigfoot" Silva by TKO and Twice defeating Junior Dos Santos, once by decision and once by TKO during this run; which comes after a knock out loss to Junior Dos Santos.
Werdum is a 37 year old Brazilian who now makes home in California and trains at Kings MMA. Werdum has won 8 of his last 9 fights. In this his second stint in the UFC Werdum is 5-0 with decision wins over Roy Nelson and Travis Browne, a submission of Antonio Rodrigo Nogueira who was the opposing coach to Werdum on TUF Brazil season 2; and knock outs of Mike Russow and Mark Hunt by flying knee at UFC 180 to win the UFC interim Heavyweight title.
UFC 188 will be on June 13th, at the Mexico City Arena, in Mexico City, Mexico.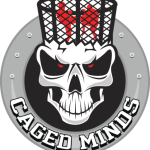 Mika is the creator of CagedMinds.com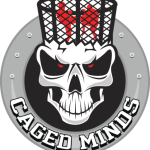 Latest posts by Mika Frankl (see all)