With the world of Fantasy Sports growing it is no surprise to see the UFC partner with a major name in the game. DraftKings offers daily fantasy sports matches with cash prizes. DraftKings has been one of the larger names in the market and has recently added Fantasy MMA to their list of available games. While DraftKings has only been doing Fantasy MMA since January 2015, it is not a new concept. One of the original names in the game, Kountermove has been offering Fantasy MMA since 2011. They have been the largest name in Fantasy Combat Sports including MMA, BJJ, Boxing, Kickboxing, and even WWE Wrestling(what?). Kountermove has over 30,000 active players and covers events from many different promotions.
The new player in the Fantasy MMA game, DraftKings only offers Fantasy UFC matches. While DraftKings might not have the same Fantasy MMA following as Kountermove, they are one of the biggest names in Fantasy Sports. DraftKings is only in their second month of offering Fantasy MMA and we are expecting them to grow rapidly this year.
"You're going to see us on the canvases of many matches," said Jeremy Elbaum, Vice President of Business Development at DraftKings.  "We are going to be doing money-can't-buy experiences through the league.  Watch a fight with Dana White.  Traveling with the UFC to the arena.  Getting seats that money can't buy."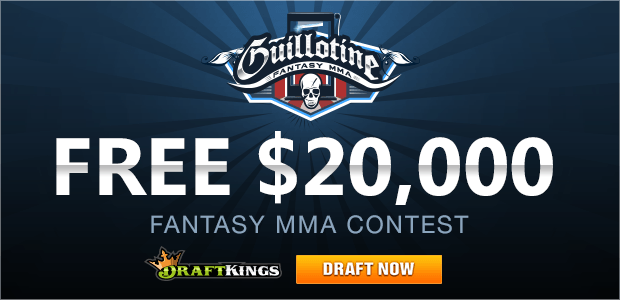 I have been participating in Fantasy MMA since the beginning of this year, and it really adds a new level of fun to the experience. Sure it was cool to watch Frank Mir knockout Antonio "Bigfoot" Silva, but the fact that I won money because of it made it awesome. If you are interested in Fantasy MMA it is good to learn the rules and try out some free or beginner games to get the feel of things.
Owner of evolvedMMA.com. I am a Certified Personal Trainer who trains Mixed Martial Arts. I review any and everything. I sometimes bet on fights!
Latest posts by Travis Williams (see all)