Traditionally the UFC always put together a big card for Memorial day weekend and UFC 187 May 23rd, in Las Vegas will be no exception as the card is already stacked with 5 great match-up's including a pair of title fights.
The main event will see Blackzilians member Anthony"Rumble" Johnson (19-4) challenging Jackson-Wink fighter Jon "Bones" Jones (21-1)for the UFC Light Heavyweight Title. Jones will have had the UFC LHW title around his waist for 50 months when he steps in the octagon to take on Johnson. In that time "Bones" has successfully defended the title 8 times; including consecutive unanimous decision wins over Alexander Gustafsson, Glover Teixeira, and Daniel Cormier. Johnson in his MMA career has fought as light as Welterweight all the was up to Heavyweight. Overall Johnson has won 9 fights in a r\ow, including 3 straight wins in this his second stint with the UFC. "Rumble" punched his ticket to a title shot at UFC on Fox 14 in Sweden with a 1st round knock out of Alexander Gustafsson. This fight comes down to Jones range an volume string vs the incredible knock out power that Johnson posses.
In the co-main event the thought is will the 4th time be the charm for Vitor Belfort (24-10) to finally be able to challenge Chris Weidman (12-0) for the UFC Middleweight title. Injuries to Weidman have already prevented this bout from taking place 3 previous times. Belfort would have got his title shot at UFC 175 but after failing an out of competition drug test Belfort was not licensed for the fight. Instead at UFC 175 Weidman would face and defeat by unanimous decision Lyoto Machida. Belfort has won 3 fights in a row all by knock out but has not fought since a November 2013 win over Dan Henderson. This bout pit the young, strong wrestling, confident champion vs the ageless experienced knockout artist of a challenger.
Returning from a knee injury Khabib "The Eagle" Nurmagomedov (22-0) meets Donald "Cowboy" Cerrone (27-6) in a Lightweight number 1 contenders bout. Nurmagomedov is a perfect 6-0 in the octagon, with 3 consecutive unanimous decision wins over Abel Trujillo, Pat Haely, and current number 1 contender Rafel dos Anjos; who will be challenging champion Anthony Pettis at UFC 185 on March 14th. Cerrone has won 7 fights in a row including consecutive unanimous decision wins over Eddie Alvarez, Myles Jury, and Benson Henderson. This battle pits top grapple vs active Muay Thia striker.
A battle of former teammates will see Travis "Hapa" Browne (17-2-1) against former UFC Heavyweight champion Andrie "The Pitbull" Arlovski (23-10). Arlovski has won 4 in a row and is 2-0 in his second stint in the UFC with a split decision win over Brendan Schaub and a KO of Antonio "Bigfoot" Silva. Browne has won 4 of 5, rebounding from a unanimous decision loss to Fabricio Werdum, which ended a 3 fight win streak with a UFC 181 TKO of Brendan Schaub. This is a battle of fighters good everywhere who both favor the knock out.
In a Flyweight battle of former title challengers Team Alpha Male's, Joseph Benavidez (21-4) squares off with John Moraga (16-3) of The MMA Lab and Arizona Combat Sports. Benavidez is 6-2 since moving to Flyweight, with both losses coming at the hands of the divisions only ever champion Demetrious Johnson, once by split decision and once by knock out. Benavidez is currently on a 2 fight win streak submitting Tim Elliott and defeating Dustin Ortiz by unanimous decision. Moraga is 3-2 in his last 5, and has his own 2 fight win streak, having submitted Justin Scoggins and Willie Gates; rebounding from a broken nose causing TKO loss to John Dodson. Both fighters are very well rounded and expect to see a little of everything in this fight.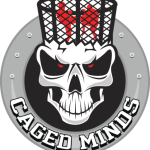 Mika is the creator of CagedMinds.com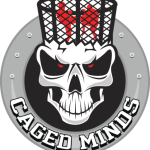 Latest posts by Mika Frankl (see all)