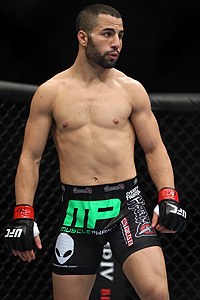 The UFC has announced a pair of additions to the April 25th, event at the Bell Centre, in Montreal, Quebec, Canada; with at Bantamweight Thomas Almeida (17-0) against Yves Jabouin (20-9) and at Lightweight John Makdessi (12-3) meets Abel Trujillo (12-6).
Almeida, a legacy FC vet is coming off a promotional debut unanimous decision win over Tim Gorman, while Jabouin a member of the Tristar gym is 3-2 in his last 5, coming off a UFC 174 unanimous decision win over Mike East.
Also a member of the Tristar gym, Makdessi most recently lost a unanimous decision to Alan Alves at UFC 169, ending a 3 fight win streak; which included decision wins over Sam Stout and Daron Cruickshank. Trujillo a member of the Blackzilians, at UFC 181 had a 2 fight win streak ended by a submission loss to Tony Ferguson. Trujillo had one of the top knock outs of 2014, at UFC 164, turning the lights out on former WEC Lightweight champion Jamie Varner.
UFC 186 is main headlined by Renan Barao challenging TJ Dillashaw fro the UFC Bantamweight World Title.
Written by Mika Frankl owner of http://cagedminds.com/
Follow on Twitter @cagedmindsmma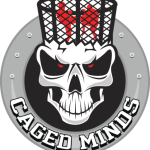 Mika is the creator of CagedMinds.com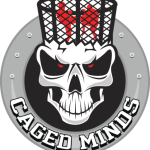 Latest posts by Mika Frankl (see all)