The UFC brings an exciting pay-per-view to the Staples Center in Los Angeles, California on Saturday, February 28.
Ronda Rousey vs. Cat Zingano
Its a battle of undefeated women for the UFC Women's Bantamweight Championship.
Ronda Rousey has reigned supreme in the bantamweight division for the past three years and has defeated the likes of Miesha Tate twice, Sarah Kaufman, Liz Carmouche, and Sara McMann. Her recent dismantling of Alexis Davis shows how far she's progressed from a submission specialist to the well rounded athlete she's become.
Cat Zingano has overcome injuries and tragedies to earn her way back to a title shot. Her tenacity and ability to overcome the odds have shown that she cannot be taken lightly as her wrestling/Brazilian Jiu-Jitsu background and striking gives her the ability to be every bit Rousey's equal.
Raquel Pennington vs. Holly Holm
A rescheduled match will now take place as the co-main event.
Raquel Pennington has been thrown into the mix wherever she goes and is the result of her just over even record. Despite her record, she is still very dangerous and a win against a name opponent could boost her profile.
Holly Holm is out to challenge herself and has been since she transitioned from boxing to MMA. It is unknown if she can really cut it in the UFC as she has no real big name opponents on her record.
Jake Ellenberger vs. Josh Koscheck
Two veterans who have their backs against the wall while the spotlight is on the women in this fight card.
Jake Ellenberger is on a three fight loosing streak against the likes of Rory MacDonald, Robbie Lawler, and Kelvin Gastelum. With a rare fourth chance at redemption, Ellenberger needs a win if he wants to in the UFC, let alone remain relevant.
Josh Koscheck is in the same situation with three losses in a row to Lawler, Johny Hendricks, and Tyron Woodley. His disadvantage compared to Ellenberger is that Koscheck hasn't fought in over a year.
Remain Matches
Welterweight Alan Jouban vs. Richard Walsh
Lightweight Tony Ferguson vs. Gleison Tibau
Middleweight Mark Muñoz vs. Roan Carneiro
Bantamweight Roman Salazar vs. Norifumi Yamamoto
Welterweight Dhiego Lima vs. Tim Means
Heavyweight Derrick Lewis vs. Ruan Potts
Lightweight James Krause vs. Valmir Lazaro
Featherweight Masio Fullen vs. Alexander Torres
The preliminary matches will be broadcast on UFC Fight Pass and Fox Sports 1 with the main card on pay-per-view.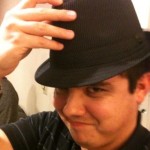 Matthew Salzer fell in love with Mixed Martial Arts when he watched Pride Fighting Championships on Japanese TV. He is a lifelong wrestler having earned a Bachelor of Science at Missouri Baptist University.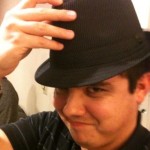 Latest posts by Matthew Salzer (see all)