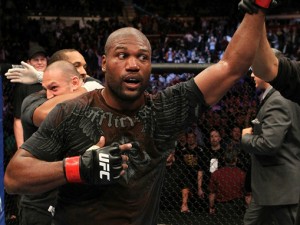 "Dana White really wanted me because I was the last guy Chuck (Liddell) wanted to get his revenge on. Everybody was really nice to me, I'm telling you when I beat up Marvin Eastman, everybody, people behind the scenes at the UFC they're really like a big family. Chuck was part of the family. They was all really nice to me, like a hog going to the slaughter, and then after I beat Chuck, right away, like 90 percent of them hated my guts. They didn't talk to me no more, they didn't smile at me when I came back there, it made me feel awkward."

Former UFC light-heavyweight champion, Quinton "Rampage" Jackson, told Bleacher Report that he worked in an awkward environment after his KO over the UFC legend and family member Chuck Liddel.
Owner of evolvedMMA.com. I am a Certified Personal Trainer who trains Mixed Martial Arts. I review any and everything. I sometimes bet on fights!
Latest posts by Travis Williams (see all)