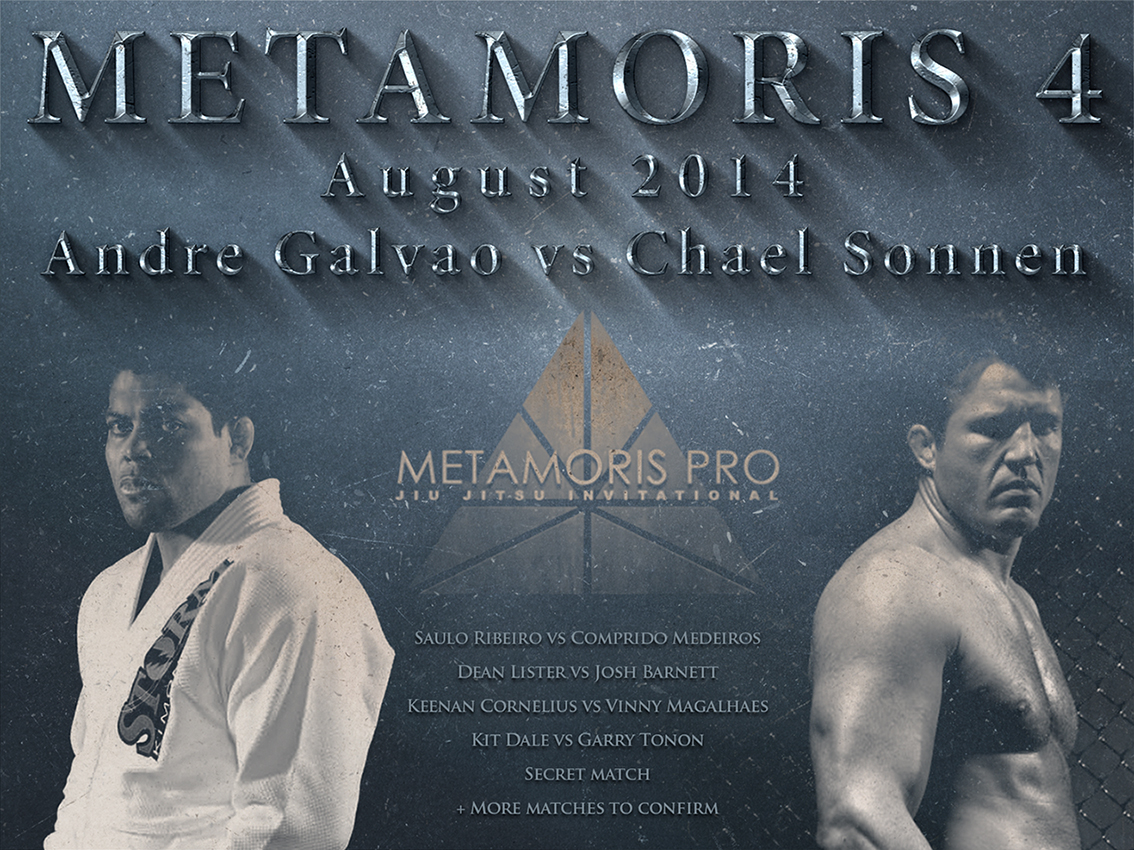 So this is pretty cool. Chael Sonnen was threatened to fined a large sum of money if he were to compete in Metamoris 4. He asked Randy Couture to step up to the plate against Andre Galvao but Randy wasn't able to accept.
So Metamoris wrote a letter to the NSAC basically saying they don't have jurisdiction over their competition. Check out the letter.
"Absent any specific definition of 'fighting,' it is reasonable to presume that the NSAC intended only to limit Mr. Sonnen's 2 year suspension to MMA, boxing and other forms of unarmed combat for which NSAC is vested with jurisdiction," wrote Goodman, as transcribed by Guilherme Cruz for MMAFighting. "Specifically, the NSAC is vested under NRS 467.070 with 'management, control and jurisdiction over all contests or exhibitions of unarmed combat to be conducted.' The term 'unarmed combat' is defined in NRS 467.0107 as 'boxing or any form of competition in which a blow is usually struck which may reasonably be expected to inflict injury.'

"There is no dispute that the NSAC has no jurisdiction or authority to regulate, license or sanction jiu-jitsu and other forms of grappling. Moreover, jiu-jitsu does not fall within the Nevada definition of unarmed combat because it does not involve 'blows' of any kind. Likewise, it would be a violation of due process to expand the interpretation of 'fighting' broader than the statutory definition of unarmed combat. In our view, there could be no violation under NRS 467.885 as any interpretation to include jiu-jitsu or grappling would be outside of the NSAC's jurisdiction and constitute an invalid order."

"In light of the short notice raised by your letter, we respectfully request that you reconsider the NSAC's position relating to the expanded definition of 'fighting' which precludes Mr. Sonnen from fulfilling his contractual obligation with Metamoris 4. Any breach of this contract by Mr. Sonnen would certainly result in future litigation for loss of revenue sales."
Owner of evolvedMMA.com. I am a Certified Personal Trainer who trains Mixed Martial Arts. I review any and everything. I sometimes bet on fights!
Latest posts by Travis Williams (see all)