I'm sure by now you have heard about Jason Mayhem Miller calling UFC middleweight Uriah Hall a "bitch nigga" and repeats it several times. From what we gather the incident was caused by the temper of Mayhem Miller. It was reported that Mayhem Miller was trying to approach and talk to his ex girlfriend. A friend of Miller's said he was out on bail for a charge of assaults against the same ex girlfriend.
Uriah Hall steps in to calm the situation down and Mayhem Miller takes all of his anger and projects it towards Hall. We see in the video Mayhem Miller holding up two middle fingers saying things like "fuck you bitch nigga" while there are people holding both men back. Uriah eventually throws a straight right at Miller which didn't connect and then the altercation was pretty much over.
We all know Mayhem Miller has a history with mental illness and this isn't surprising to most. What we would really like to see is a fight between the two after the incident. However the situation pans out it is pretty clear Mayhem was the one to get the situation heated.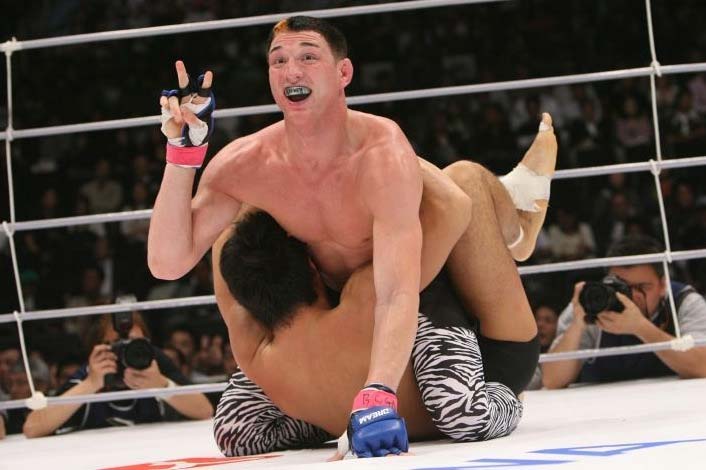 Owner of evolvedMMA.com. I am a Certified Personal Trainer who trains Mixed Martial Arts. I review any and everything. I sometimes bet on fights!
Latest posts by Travis Williams (see all)