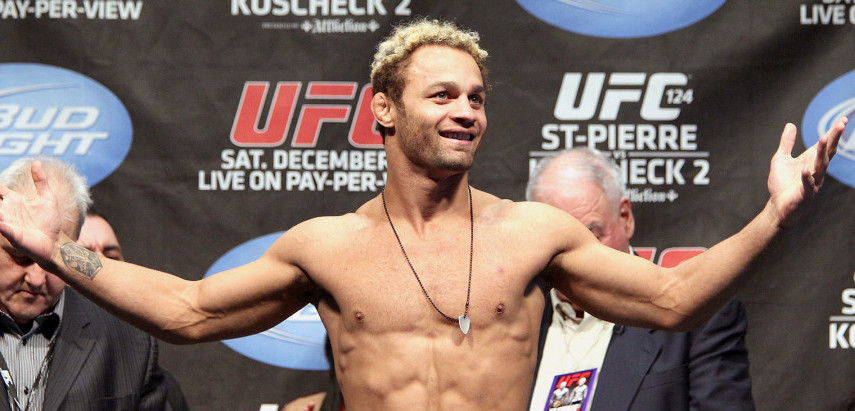 I can't imagine what it's like to travel all over, be interviewed, make and prepare for appearances, meet any deadlines with sponsors, or any other demand placed on a professional athlete. The more a fighter is seen or heard, typically, fans become more aware of some of their behavioral tendencies. Josh "Kos" Koscheck (19-9-0) was recently interviewed during an episode of MMA Junkie Radio, and I made the realization that one of the original Ultimate Fighter competitors, Koscheck, is able to use the phrase "ya know" to describe a variety of aspects that relate to his fighting career.
At first, hearing "ya know" thirteen times in one sentence really grated my nerves, but my blinding enjoyment of retrieving any interesting facts about fighters and MMA kept me from fast-forwarding the interview. I'm not going to transcribe the entire interview for you, but it would be helpful for you to explore the many facets of the phrase "ya know", for those moments you want to talk, but not really.
First of all, Koscheck used the phrase, "ya know", 62 times over the course of his interview. An incredible feat in and of itself, though the manner in which he crafted his usage was magical. Some variations are as follows:
When the host introduced Koscheck to the audience, summing up the past few weeks with a recent loss and quick return to the Octagon as an injury replacement replacement against Erick Silva (15-5-0 1NC) at UFC Fight Night 62 in the co-main event, he opened with,
"Ya know, opportunities come, ya know, and you gotta jump on them. Ya know, I don't get paid to just train in the gym. Ya know, I gotta fight. Ya know, this is my last fight on my contract, so, ya know, we'll see what happens. Ya know, come Saturday night, ya know, I plan on winning."
"Kos" shows off his funny side when discussing whether taking a fight on three weeks' notice is about money or correcting what happened in his last fight against Jake "The Juggernaut" Ellenberger (30-9-0). He recalled,
"Um, ya know, it's funny, ya know, Dana (president of the UFC) called me after the fight like a couple days (later), ya know, and I was like, ya know, I made a mistake."
When discussing the difficult situation Ellenberger had him in as the finish neared, Koscheck recalls his willingness to break the rules to win,
"Ya know, I was like thinking, ya know, if I could just crack him in the balls right now, ya know; this thing (the choke) is getting tight."
Koscheck was very detail oriented by revisiting what it was like for him to be sidelined from competition for fifteen months,
"I had a fifteen month layoff, ya know. I like to be active, ya know; it's, ya know, so Dana called me a couple days later and asked if I wanted to fight in Brazil."
The hosts were curious if Koscheck would be willing to walk out to the Octagon while wearing some red, white, and blue, or sport an American flag, in front of the passionate, Brazilian fans. The seasoned, welterweight contender showed off his country's pride by claiming,
"I don't have an American flag with me, or I'd walkout with it. That'd be badass, ya know. If you guys want to overnight one to the hotel, I'll rock it, ya know."
Not leaving any questions about his retirement unanswered, Koscheck clarifies his plans for retirement saying,
"Ya never know, ya know what I mean?"
As you can see, the phrase "ya know" is multidimensional and offers a wide range of possibility with language, without wasting a lot of time on the actual words. Who needs a thesaurus? You and I know a solid conversation is only a couple of syllables away, ya know!
By day, I'm an elementary school teacher. By night, an MMA enthusiast bringing those closer to the fence another perspective.
Latest posts by Dave Madden (see all)