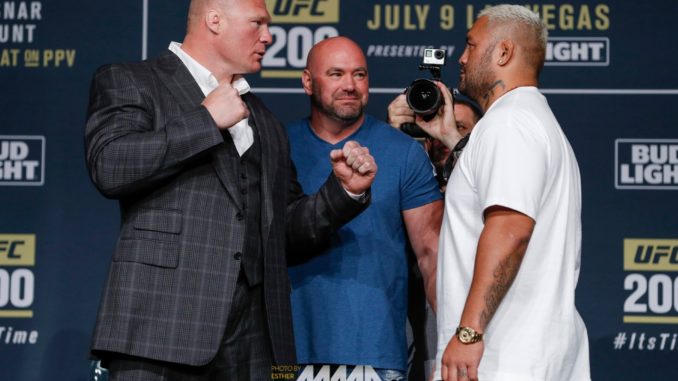 Where the hell do you even start with this? I mean, plenty of parody websites and Twitter accounts have released something similar already but they were kidding. I had to check every credible source I could because it sounds pretty ridiculous considering UFC 200 is only days away.
Earlier today many fans including myself watched a UFC 200 press conference getting us even more excited for one of the biggest MMA events ever. Jones even talked about his drug use and partying when answering questions. He even said he beat Daniel Cormier in the prime of his partying and was going to do even better now that he was sober. I watched a confident man talking about how he was going to win the fight. Now I don't get to watch that confident man fight because he can't stop doing drugs.
Wednesday night Jon Jones was pulled from UFC 200 due to a potential USADA violation for a test administered on June 16th.
We are only a few days away from UFC 200 and now Daniel Cormier is left win no opponent. However Dana White is not ruling out a new opponent for Cormier now that Jon Jones pulled.
"Maybe someone will pop up and fight Cormier at the last minute, stranger things have happened." said Dana White.
Either way this leaves Daniel Cormier out of the main event of probably the biggest fight card he will ever be apart of.
This leaves us with yet another new main event, Brock Lesnar vs Mark Hunt. It is pretty cool for WWE fans that one of their biggest stars headlined UFC 100 and UFC 200, the biggest events ever.
First Nate Diaz vs Conor McGregor was taken off of the card, now the backup main event is cancelled. Lets hope nothing else bad happens to this fight card and we can enjoy the rest of the show as planned.
Owner of evolvedMMA.com. I am a Certified Personal Trainer who trains Mixed Martial Arts. I review any and everything. I sometimes bet on fights!
Latest posts by Travis Williams (see all)