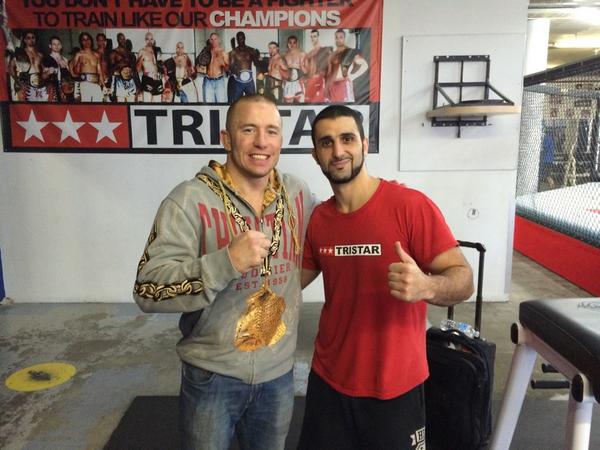 So we have been hearing a lot of chit chat about Georges St Pierre getting back to training and possibly making a UFC return. Well here is a picture tweeted by Firas Zahabi saying he looked awesome. This is great news for GSP fans, but do you really want to see him make a comeback? Many people call his win over Hendricks questionable but can he come back as dominant as he was? He is a little older and hasn't fought in a little while. Sometimes that can benefit a fighter but he could also come back and lose a few fights in a row and ruin the legacy of being one of the best. He has already earned tons of money so he really doesn't need to fight in the UFC unless he wants to prove something. What do you think?
First day back in training @GeorgesStPierre looked awesome. pic.twitter.com/J2zzJmIUL0

— Firas Zahabi (@Firas_Zahabi) October 20, 2014
Owner of evolvedMMA.com. I am a Certified Personal Trainer who trains Mixed Martial Arts. I review any and everything. I sometimes bet on fights!
Latest posts by Travis Williams (see all)