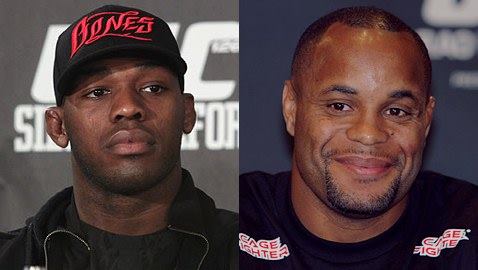 Well they finally find a venue for UFC 178 and another fight suffers due to an injury. Alexander Gustafsson is out due to a knee injury, torn meniscus, and will not compete in the rematch. A fight many were looking forward to.
However we have a very excited Daniel Cormier who will step up to the plate to fight the champion Jon "Bones" Jones. The team over AKA will look for another UFC belt at UFC 178. The bout will take place on September 27 at the MGM Grand Garden Arena in Las Vegas, Nevada. Cormier has recently dropped down from being an undefeated heavyweight to a light heavyweight and has gone 2-0 since. DC has been looking really good and pretty much walked all over his last opponent, Dan Henderson.
One of the reasons Cormier dropped down a weight class was so he didn't have to fight his friend and training partner Cain Velasquez. At least he will have the current UFC heavyweight champion to spar with before he faces the monster that is Jon Jones.
UFC 178
Jon Jones vs. Daniel Cormier

Dominick Cruz vs. Takeya Mizugaki

Conor McGregor vs.

 

Dustin Poirier

Tim Kennedy vs. Yoel Romero

Cat Zingano

 

vs.

 

Amanda Nunes

John Howard

 

vs.

 

Brian Ebersole

Patrick Cote vs. Stephen Thompson
Owner of evolvedMMA.com. I am a Certified Personal Trainer who trains Mixed Martial Arts. I review any and everything. I sometimes bet on fights!
Latest posts by Travis Williams (see all)