Preparing for his Bellator debut and PPV super fight with Quinton "Rampage" Jackson, Tito Ortiz fractured his neck in training. The bout was planned for November 2nd and was set to be Bellator's first Pay Per View event. Tito Ortiz neck injury forced Bellator to cancel the PPV and air the event on Spike TV. The event should still be a great one with the new headlining match of Michael Chandler and Eddie Alvarez.
The two lightweights have previously fought and Chandler took the title from Eddie Alvarez in an amazing fight back in 2011.
Even though the main event is cancelled, Bellator CEO Bjorn Rebney says the remaining fights on the card will stay the same. We will also see fights like a featherweight title fight between Pay Curran and Daniel Straus which should be very exciting. A light heavyweight rematch between the ever popular Muhammed "King Mo" Lawal and Emanuel Newton. We will also see the conclusion of Bellator's Fight Master series with a fight between ex-UFC star Joe "Diesel" Riggs and Mike Bronzoulis. While we weren't sure the success Bellator might have had with their first PPV, we are glad we get to check everything out free on Spike TV.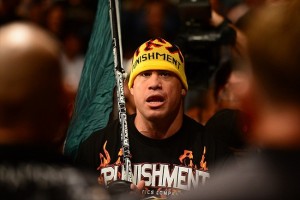 The neck injury Tito Ortiz faces was said to be long-term by Bjorn Rebney and that we won't see Ortiz fight for at least several months. This injury is unrelated to the surgery he had in the past on his neck when fighting for the UFC. Ortiz called Rebney days ago telling him about the pain he was experience in his neck. He was then sent to see a doctor in California just two days ago to get an MRI. The results were sent over to Las Vegas so they could be viewed by the doctor who performed the past surgery on his neck, Dr. William Smith.
"All kudos to Tito [because] Tito wanted to move forward, Tito wanted to progress, Tito wanted to fight," Rebney said.
What a bummer for Ortiz who has been training hard for a while now to prepare for his fight with Rampage Jackson. Rebney wants to find a fight for Rampage Jackson soon, and we may see him on Spike TV before Thanksgiving.
Owner of evolvedMMA.com. I am a Certified Personal Trainer who trains Mixed Martial Arts. I review any and everything. I sometimes bet on fights!
Latest posts by Travis Williams (see all)