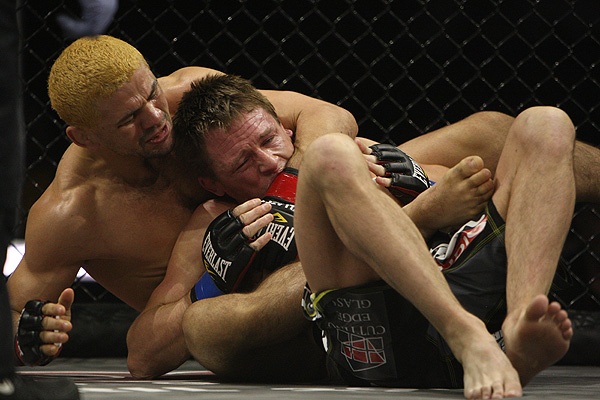 There's no UFC this weekend but there'll be two second tire promotional events that will be exciting all the same.
Bellator 135: Warren vs. Galvao 2
Bellator MMA heads to the Thackerville, Oklahoma at the WinStar World Casino on March 27th on Spike TV:
Joe Warren vs. Marcos Galvao
This bout is a significant rematch between two of the best bantamweights outside of the UFC.
Joe Warren made history in Bellator MMA by becoming the first two weight class champion in the history of the promotion and again proving that the underdog can still pull surprises. Warren defeated Rafael Silva for the Interim Bantamweight Championship at Bellator 118 and defeated Eduardo Dantes to become champion.
On the other hand, Marcos Galvao is a man looking for revenge. Galvao first faced Warren while he was on his way down to bantamweight from featherweight and the two faced off in a heated catchweight bout that ended in a controversial decision for Warren. Galvao is now looking to settle the score as well as take the title for himself.
The rest of the card:
Bantamweight L.C. Davis vs. Hideo Tokoro
Light heavyweight Francis Carmont vs. Guilherme Viana
Lightweight Dakota Cochrane vs. Ryan Couture
Featherweight Alejandro Villalobos vs. Emmanuel Sanchez
Heavyweight Rashad Coulter vs. Jeremiah O'Neal
Welterweight Sean Holden vs. Tim Roman
Middleweight Neal Ewing vs. Logan Nail
Featherweight Stephen Banaszak vs. Brad Mitchell
Flyweight Klayton Mai vs. Xavier Siller
Bantamweight J.P. Cole vs. Geo Pacurariu
World Series of Fighting 19: Gaethje vs. Palomino
World Series of Fighting brings their show to the Comerica Theatre in Phoenix, Arizona on March 28 on NBCSN:
Justin Gaethje vs. Luis Palomino
This match is between a rising star and a veteran of the game.
The undefeated Justin Gaethje first won the WSOF Lightweight Championship when he defeated Richard Patishnock at WSOF 8. He since defended it against Nick Newell at WSOF 11 then faced Melvin Guillard at WSOF 15 in a catchweight bout when Guillard missed weight.
Luis Palomino has fought in several promotions during his career including Xtreme Fighting Championship, Bellator MMA and Continental Fighting Alliance. Palomino won his promotional debut for the title shot.
The rest of the card:
Light Heavyweight Thiago Silva vs. Matt Hamill
Bantamweight Ed West vs. Timur Valiev
Light Heavyweight Jake Heun vs. Teddy Holder
Middleweight Clifford Starks vs. Krasimir Mladenov
Lightweight Lucas Montoya vs. Raymond Pina
Lightweight Benny Madrid vs. Jimmy Spicuzza
Middleweight Joseph Gigliotti vs. Brendan Tierney
Bantamweight Randy Steinke vs. Juan Archuleta
Middleweight Dan Huber vs. Israel Aquino
Middleweight Matthew Frincu vs. Eric Regan
Bantamweight Joe Madrid vs. Erik Villalobos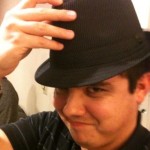 Matthew Salzer fell in love with Mixed Martial Arts when he watched Pride Fighting Championships on Japanese TV. He is a lifelong wrestler having earned a Bachelor of Science at Missouri Baptist University.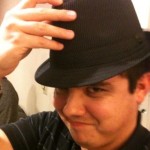 Latest posts by Matthew Salzer (see all)