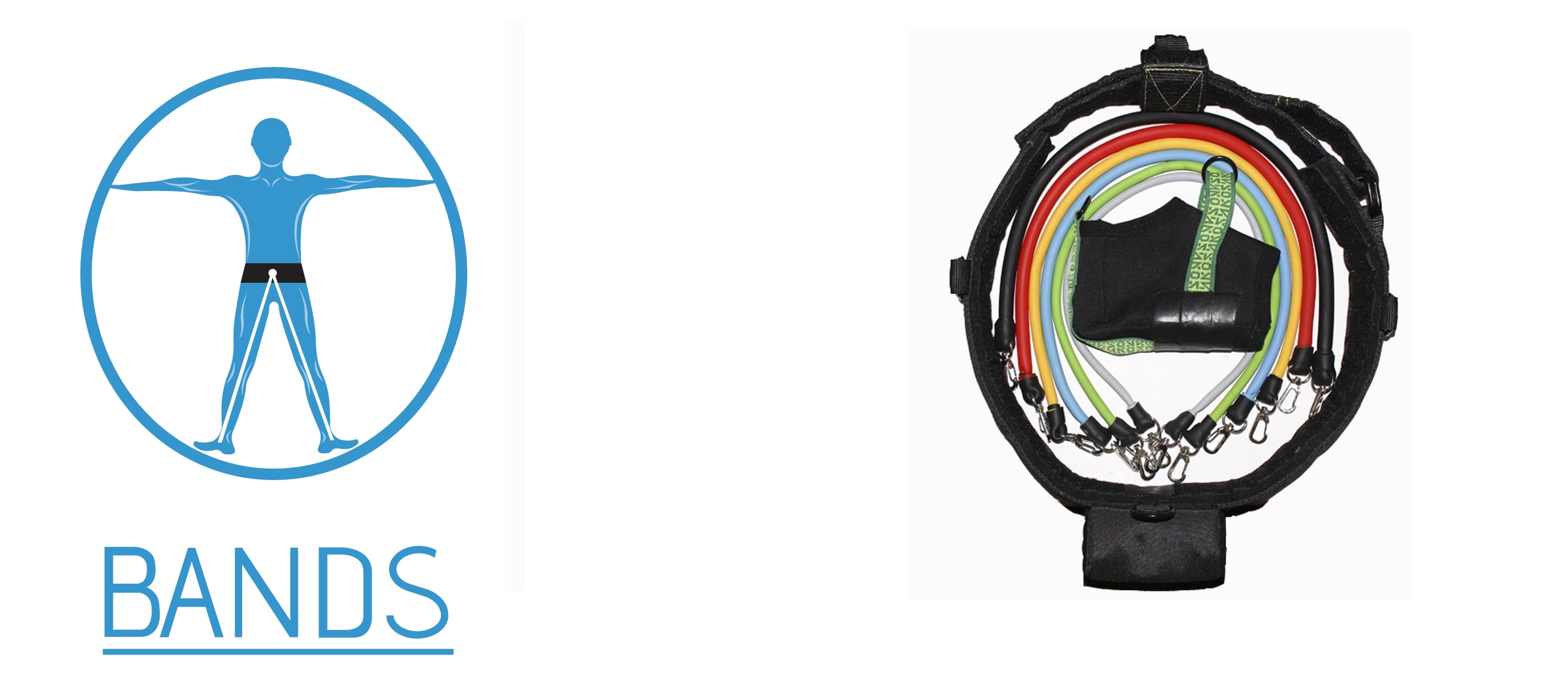 Recently I came across WearBands, they make resistance bands that you wear while you train. I am always looking for unique training tools that can enhance my training. I have used resistance bands before so I was excited to see this evolved product. A lot of resistance band workouts require you to hold the band in place with your hands, feet, or other equipment. However the WearBands system connects resistance bands from your waist to each foot. The system has an adjustable waistband that connects two bands on your front and two bands on your rear to the WearBands sock that slips over your foot. The WearBands socks allows you to use the WearBands system with or without shoes. The system is designed to move with your body and add resistance to your movements without impeding on them. Since you wear the system you can add it to almost any workout and take it anywhere. There are 6 different colors of bands providing different levels of resistance. If you are looking to add resistance training into your routine, the WearBands system is very versatile. For this WearBands review I tested the product in many different Mixed Martial Arts training environments.
WearBands Review for MMA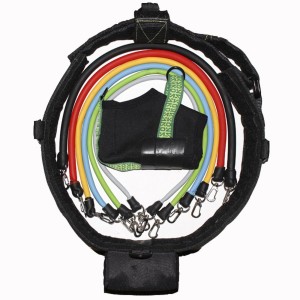 I am really big on calisthenics and body weight exercises so I was very excited to use the WearBands. When I first received the WearBands I followed the instructions to put the system on. It only took my a couple minutes to figure out the first time, and became much easier after that. I wanted to get a feel for the WearBands during my first use so I went on a trail run and added some body weight exercises.  I could feel the added resistance immediately and even more so when I began to start running. After about a mile of running I started to add in some lunges and squats and I could  really feel the burn. I usually do this type of trail run a few times a week but this was a much more intense workout thanks to the WearBands. The WearBands system comes in different sizes based on your height and foot size. The complete system with 6 different bands costs around $100 which is a great price for this wearable resistance band system.
Comfort:

Fit:

Design:

Value:

After getting used to working out with the WearBands on, I started to do a lot of heavy bag work. This system is great for enhancing your boxing, kickboxing, Muay Thai, Karate, or any striking training. I really like the added resistance I can get while working on my striking. The WearBands will add resistance to your kicks and allow you to kick the heavy bag without getting in the way. The WearBands can also help you to improve your fighting stance and posture. If you are working on maintaining a solid stance and good form in your kicks the WearBands will add resistance making you stronger. While I really enjoy the WearBands for kickboxing training, I also wear them when I do strictly boxing training. Just because boxing focuses on the upper body and striking with the hands only doesn't mean I can't benefit from the added resistance. Boxing requires you to maintain a solid stance and use solid footwork to move around. You can't get lazy with your footwork or you will have a bad time. The WearBands system actually helps me to avoid lazy or bad footwork in many situations. Also bobbing and weaving requires you to change levels which is great to practice with the WearBands.
If you are a fan grappling drills you can do by yourself, the WearBands system can help you train. It may be challenging to use the WearBands system while rolling without getting tangled up. However there are very many BJJ or grappling drills you can do by yourself. Things like shrimping, sit-arounds, get-ups, shooting, and kneeling up-downs can all be done by yourself with the WearBands for added resistance. There are also a bunch of guard drills you can practice with a partner or a heavy bag and still benefit from the WearBands. I would say overall this is an excellent training tool for any athlete or martial artist. You can pretty much wear it to make your regular workouts more of a challenge and more rewarding.
If you go on their website at WearBands.com you will see some examples of training drills you can do. They show you some sample drills for different styles of training like speed & agility, conditioning, and plyometric. In the future I will see if I can come up with a list of training drills for Mixed Martial Arts that can be done with the WearBands. It will probably be broken down into striking, grappling, and general fitness drills. I was able to come up with a few while doing this WearBands review but I will make a list of more. Stay tuned and be on the lookout for a list of MMA drills for the WearBands.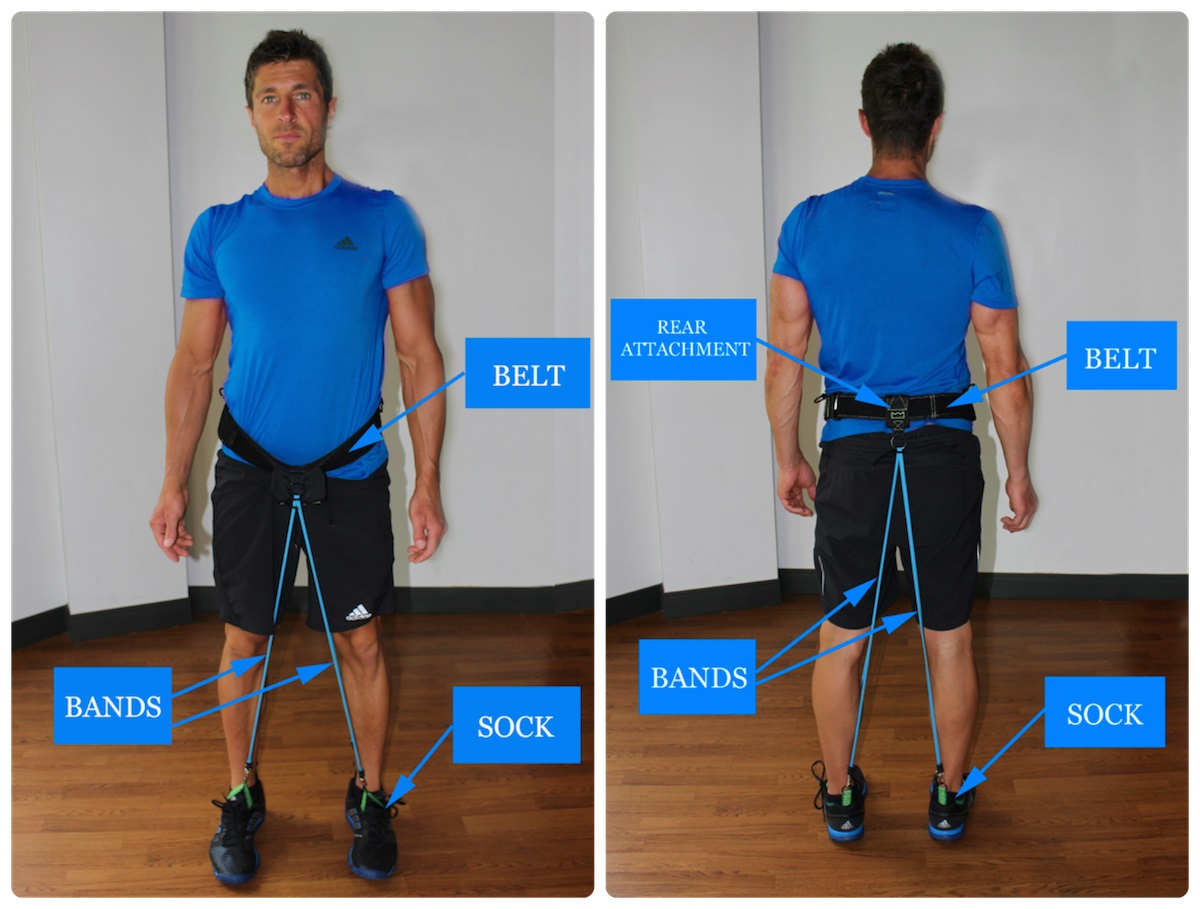 Owner of evolvedMMA.com. I am a Certified Personal Trainer who trains Mixed Martial Arts. I review any and everything. I sometimes bet on fights!
Latest posts by Travis Williams (see all)