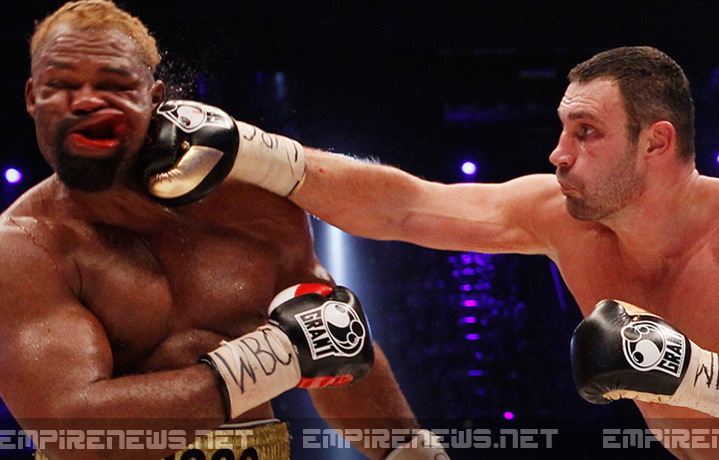 If you anticipate yourself getting punched in the face repeatedly any time soon, it is probably a good idea to consider getting the best boxing mouth guard. It might even be a better idea to consider getting the right mouth guard for the occasion. You may want the best boxing mouth guard, or another one for other occasions. While there are many athletic mouthpieces on the market, certain guards are designed for certain things. If you are primarily going to be working on your boxing where the majority of the strikes are aimed towards your head and jaw, you should get the mouth guard that will keep you protected the most. I have seen too many new people in the gym come equipped with the most flimsy mouth guard they could find at Wal Mart. While I do support the baller on a budget, you should take a look at our Best Boxing Mouth Guard list.
Top 5 Best Boxing Mouth Guard
I recently came across Damage Control Mouthguards which is a company based out of Albuquerque, New Mexico. They make a few different products including their High Impact, Extreme Impact, and Custom Mouth guards. If you are looking for one of the best boxing mouth guards you may want to check out a Damage Control Mouthguard. Their Extreme Impact and Custom Mouth guards offer some of the best jaw and teeth protection I have ever experienced.
One of the things I like about Damage Control is the amount of different designs they offer. As far as mouth guards go, Damage control has the best designs you can get for your mouth piece. This has become one of my favorite striking mouth guards and I make sure to have it on me for boxing sparring. This mouth guard comes with a protective case which I always recommend you use for storing your mouth pieces. If you are looking for more information on this product check out my Damage Control Mouth Guard Review.
Comfort:

Protection:

Value:


I am a fan of the double bite mouth guard for boxing training. Yeah it is harder to breathe but you get the most amount of protection that covers both your top and bottom teeth. The Brain-Pad mouth guard is very secure and doesn't feel too bulky in your mouth. I have had a couple double bite mouth guards that were just ridiculous in size and it really effects your game.
I recommend this mouth guard for heavy boxing days or days when you want to challenge your breathing and cardio. Don't have a Training Mask? Use a double bite mouth guard and work your cardio. This boxing mouthguard comes with with a carrying case to store your mouth piece in.
Comfort:

Protection:

Value: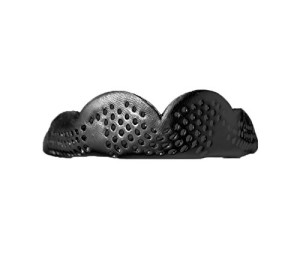 The SISU mouth guard is no joke. This is definitely one of the lighter options however it is one of the more durable mouth guards I have used. The innovative design of the SISU mouth guard gives you a chance to find the perfect fit with ease. The melt and fit process is pretty simple and can be repeated a couple if you make an error(I would know).
I really like wearing the SISU mouth guard because it lets me breathe and talk better than any other mouth guard. I can communicate better and train better. It is also a lot easier to take a drink of water. If you want more information check out my SISU mouth guard review.
Comfort:

Protection:

Value:


If you have never used a Title Boing mouth guard, this is a great one to try. They are very comfortable and provide excellent protection. This TITLE mouth guard is one of my favorite single bite mouth guards. I recommend this mouthguard for general training.
This mouth guard is very easy to custom fit and is very comfortable when you get the right fit. I wish this came in more colors, but the traditional black is cool too. You can pick one of these up for under $30. You don't have to spend a lot to get the best boxing mouth guard.
Comfort:

Protection:

Value:


I have used a variety of Shock Doctor mouth guards over the years and I have come to the conclusion that not all of them are great. However this is one of the better mouthguards they make and it is definitely one of the best boxing mouth guards I have used. This mouthguard is designed to fit the top and bottom teeth and stay comfortably in place.
You are able to breathe with this boxing mouth guard even while clenching your teeth. The Shock Doctor mouth guard is also very comfortable and won't leave your mouth in pain after a long training session. This mouth guard is very well priced and isn't hard to fit.
Comfort:

Protection:

Value:


This is another single bite options that I really like. The Venum mouth guard has a really cool design and it fits very well. The mouthguard is comfortable and sturdy at the same time. This mouth guard allows you to breathe pretty well while training and doesn't limit your speech too much.
This is one of the cheaper mouth guards you can get and it comes with a case. This is definitely a great options if you also train BJJ or MMA and need a mouthguard for all around training. This one is great for MMA and one of the best boxing mouth guards.
Comfort:

Protection:

Value:

Owner of evolvedMMA.com. I am a Certified Personal Trainer who trains Mixed Martial Arts. I review any and everything. I sometimes bet on fights!
Latest posts by Travis Williams (see all)