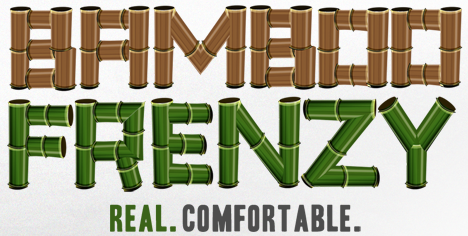 Submission FC is a company that makes some very innovative training gear for MMA and BJJ. They are located out of California and recently sent us one of their Submission FC Rash Guards to review. We were really impressed with their products and here we are with another review. This time they sent us one of their Bamboo Frenzy BJJ Gis. I have been grappling for a few years now and I have had a hard time finding a good gi in the past. One of the things I really like about the Bamboo Frenzy is how lightweight the Gi is while still being very durable. The Gi is made of a Cotton, Polyester, and Rayon from Bamboo blend. I was very impressed by other gear by Submission FC so I decided to make a Bamboo Frenzy Gi Review for my readers.
The Submission FC Gi is very comfortable and very soft. It is one of the softest Gis I have ever worn in any martial art. The fabric blend is softer than any pure cotton or even hemp gi that I have ever worn. Submission FC makes some really great quality BJJ gear. The design has a pretty cool contrast of brown and green with the Bamboo Frenzy logo in a few spots. The Gi is a solid white with embroidered logos so there are no patches. You can even die the Gi any color if you're into that sort of thing. I really like how thick the lapel is for a gi that is very light.
Submission FC Bamboo Frenzy Gi Review

The Gi is made out of Cotton: 62.6%,  Rayon: 29.6%,  Polyester: 7.8% and the Rayon is made from Bamboo. The Gi is not preshrunk and will shrink after a wash or two.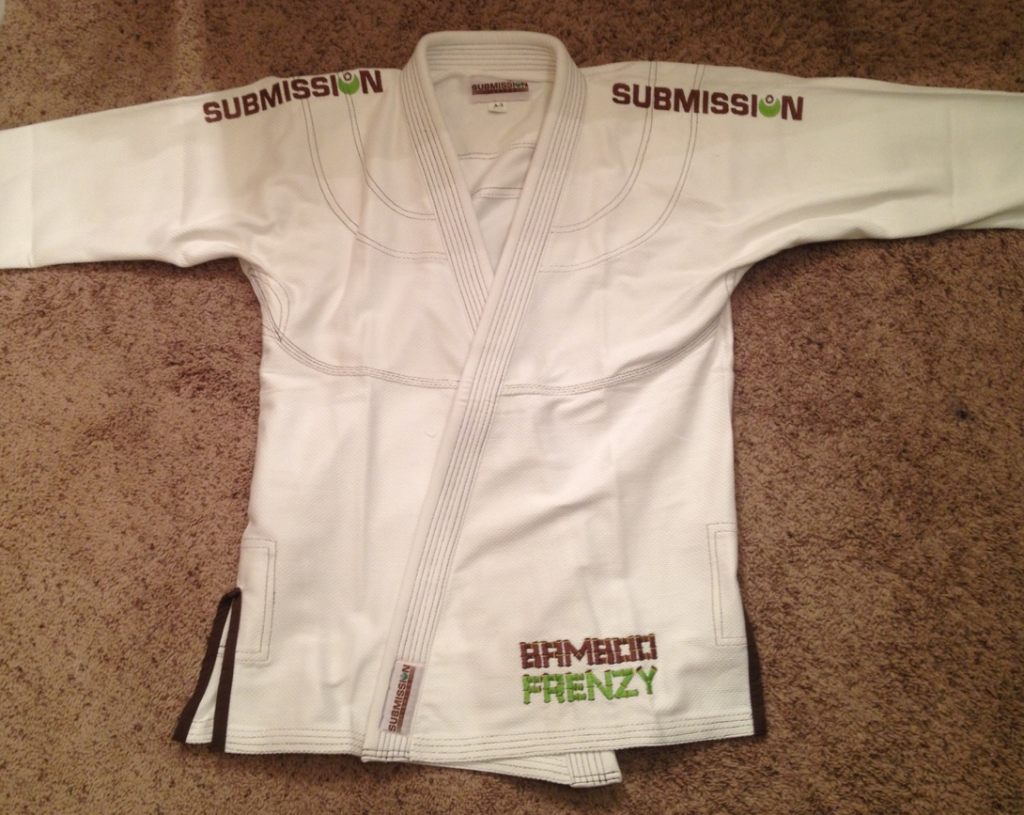 The pants are a light 10 oz pair that come with a rope drawstring. The rope drawstring is brown to match the design of the pants and goes through 5 loops. The pants were very comfortable, much like the top. The gi is very solid overall and has a lot of reinforcements in key areas. The gi is also IBJJF approved. If you are a fan of hemp gis or are looking for something on the softer side, this is a great option. I really can't get over how soft this Gi is, I always feel nice and comfortable wearing it. I have had some gis in the post that just get itchy the second you start to sweat a little bit. This gi has given me no issues with comfort or itchiness at all.
Overall I really like this Bamboo Frenzy Gi. There are a lot of options out there on the market for your regular BJJ practitioner. The price point on this Gi is around $170 which is worth it in my opinion. If you are looking for a great everyday gi, or are specifically looking for a solid lightweight gi — look no further. If you are a more seasoned practitioner you make be looking for an additional gi to put into the rotation, this is an excellent choice. I personally like to have different gis for different days, or when I know I am training with certain people I will dress appropriately. This is an excellent lightweight option to mix into your collection. The stylish white with the green and brown design is also a nice touch.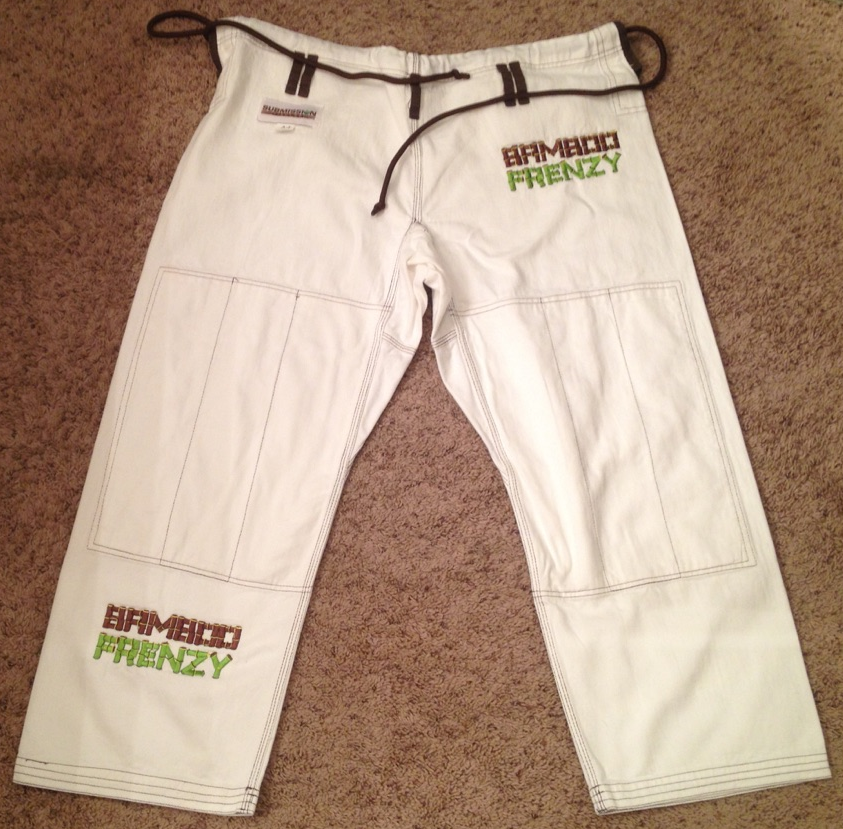 This has quickly become one of my new favorite Gis and I have been using it more and more. I am a huge fan of the comfort this gi provides as well as the fit. The gi is very solid and has already survived through some heavy rolling sessions. This Gi is great for beginners or someone who has been rolling for a while. Submission FC also makes some other great products so I recommend checking out their website  for more information SubmissionFC.com
Here are some details from Submission FC
– Cotton/Polyester/Rayon from Bamboo blend
– Lab Tested Fabric
– White with Brown Contrast Stitching
– Light 10oz Pants
– Ultra Soft & Comfortable
– Heavily Reinforced Stress Points
– Brown Rope Draw String
– 5 Draw String Loops
– IBJJF Approved
– Limited Edition
Comfort:

Fit:

Quality:

Value:

Owner of evolvedMMA.com. I am a Certified Personal Trainer who trains Mixed Martial Arts. I review any and everything. I sometimes bet on fights!
Latest posts by Travis Williams (see all)