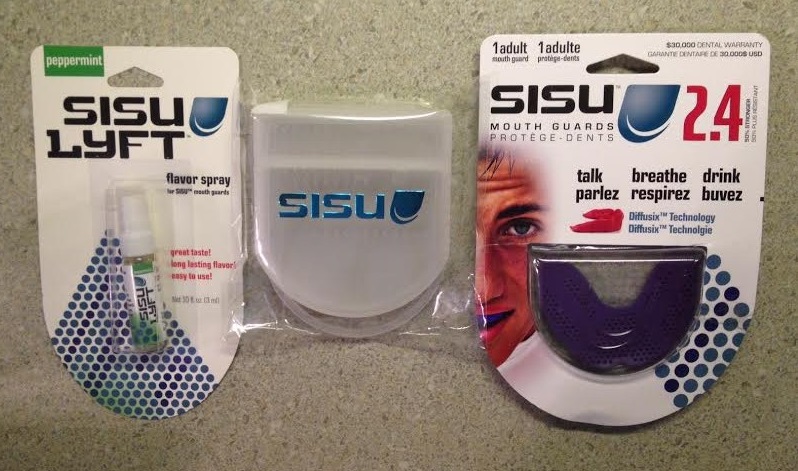 SISU Mouth Guard
*Updated* SISU NextGen Mouthguard Review.
I remember a Jiu Jitsu teacher of mine was in search of a mouth guard he could use while teaching that would allow him to talk better. He would always talk funny when he had a mouth piece in and would usually take it out to continue talking. Anyway, one day our professor showed up with a new hit pink mouth guard that looked like he had a piece of bubble gum on his teeth. Turns out it was this thin little mouthguard he had come across reading a BJJ forum. SISU mouth guards are a very innovative product created by Dr. Jan Akervall. They come in three sizes Jr. Guard, Aero Guard(1.6mm) and Max Guard(2.4mm) with plenty of fun options for the color.
Aero Guard vs Max Guard
The SISU Aero Guard(1.6) is a great all around mouth guard especially if you have a hard time rolling or sparring with a mouth guard in. Its very thin and you have an easy time breathing as well as talking with the guard in. I use the smaller one for everyday training and it has become one of my favorite mouth guards. However, if I am getting into some heavier striking or competition I break out the SISU Max Guard(2.4). The mouth guard is only a little bit thicker but gives me that extra protection I need. Both of the SISU mouth guards feel very comfortable and are actually more durable than they look.
If you have used a lot of MMA mouth guards you'll find that even the 2.4mm mouth guard is more thin and comfortable than you're average piece. If you spend time fitting it properly, you will have a heavy duty mouth guard that fits in your mouth like a retainer. It literally molds itself around your teeth similarly to the way a dentist would take a mold of your teeth. You can get the SISU mouth guard in kids or adult sizes. They have plenty of colors to choose from as well.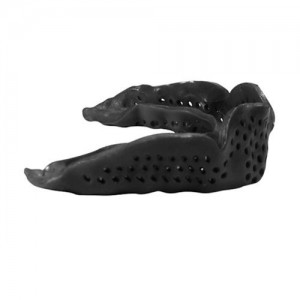 Options: 1.6 Aero Guard, 2.4 Max Guard
Comfort:

Fit:

Protection:

Value:

SISU Mouth Guard for MMA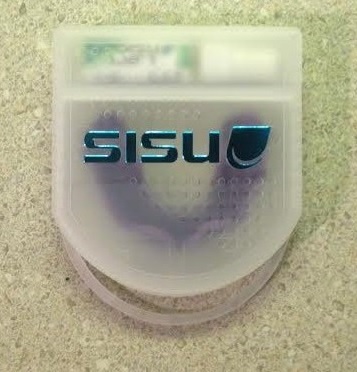 Whether you're working on your striking, grappling or all around training, these SISU mouth guards are great for MMA training. I have run into guys that have separate mouth guards for striking and grappling days.  Shoot, I've done it from time to time. You generally want a thicker mouth guard when you are repeatedly getting hit in the face. However it is nice to have the freedom and comfort of a smaller mouth guard.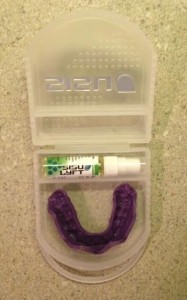 With the SISU mouth guard you are guaranteed a thin mouth guard with plenty of room to Breath, Talk, and Drink. The unique design has many holes in the guard making it look very sleek and trim. It breathes well and fits comfortably every time. I actually have had success with remolding the SISU mouth guard a couple of times which is hard to do with most brands.
The molding process for the SISU guard is pretty similar to most of the mouth guards you cab buy. You should always be careful when dealing with boiling water and putting things in your mouth when they are hot. But you guys knew that, I'm sure. In the past we called this one of the best MMA mouth guards you can buy and we still feel that way about it today.
SISU Products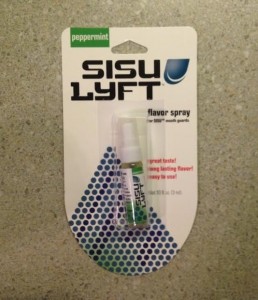 In addition to mouth guards, SISU also offers a protective case for their guards. This case provides protection with some holes that help the case breathe and keep your mouth guard dry. It also has a slot for their LYFT spray which is a pretty cool thing if you have never tried it. I always recommend you get a case with your mouth guard because every alternative I have seen  grosses me out. I've seen people pull mouth guards out of Ziplocs, out of the bottom of their gym bag, just get a freakin' case.
The LYFT spray offers a unique enjoyment when wearing the mouth guard. A very fresh Peppermint essential oil can be spritzed onto the guard in order to provide a minty freshness to your mouth guard at all times. The spray lasts a pretty long time and you only have to spray it every week or so. I have actually grown to enjoy it and I always make sure I'm minty when I'm sparring. I did overdo it one time but you can rinse it of no problem. This is a really comfortable mouth guard and I believe the mint spray helps my focus and keeps my head in the fight.
How to fit a SISU Mouth Guard
Fitting a SISU Guard can be simple but the product allows for a few trials. I remember taking 6 or 7 tries before I got mine "perfect." While my perfectionism may have taken over, it shouldn't take very long to get your mouth guard to fit just fine. All you really need is a bow of warm water, a mirror, and some patience. You want to be careful when fitting the mouth guard and make sure that you get it to stay on the outside of your teeth. I can see how some people may let the back part of the mouth guard get sucked on the inside of the teeth, but you want to make sure you cover as much of the outside as you can. That is where you are getting hit, that's where you want the protection.
If you fit this guard properly it will feel like an extension of your teeth. Some days I have actually had a little bit of trouble getting the mouth guard out, which is a good thing in my opinion. This thing fits in so well that even when I am extremely tired and my jaw is hanging wide open, this thing is still hugging my top teeth extremely tight. Sometimes if I use another mouth guard I have a problem with it slipping slightly out of place and I will end up holding it in place with my bite. However I have never once had a problem with my SISU guard moving or coming loose. This thing really fits better than any other mouth guard I have tried. They say if you can pop it out with your tongue it is too loose. I have to remove mine with my hands, pretty funny to watch with boxing gloves tied on.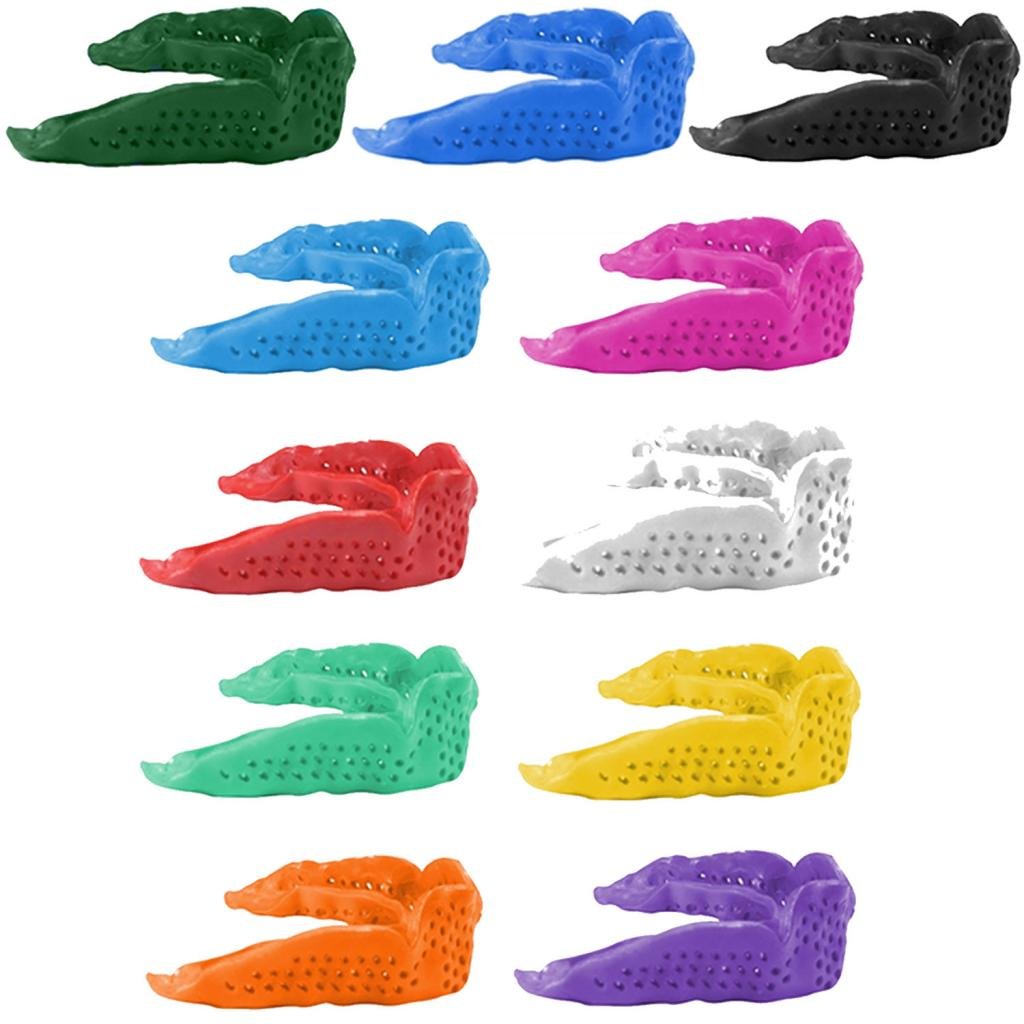 Owner of evolvedMMA.com. I am a Certified Personal Trainer who trains Mixed Martial Arts. I review any and everything. I sometimes bet on fights!
Latest posts by Travis Williams (see all)