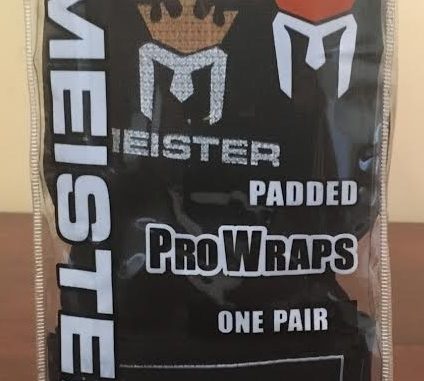 I have been using gear from Meister MMA for a few years now and I am always impressed with their products. They offer a large variety of training equipment for fitness and martial arts. You can get just about any piece of training gear you need from Meister, and they sell everything at a great price. One of my favorite Meister products is their hand wraps which is a really good product. They make hand or wrist wraps in a bunch of different colors and designs and they are really great wraps. I wanted to try out the Meister ProWrap gloves because it seemed like a quicker alternative to wrapping your hands. Sometimes you just needs wraps for a few drills or you might be late to class and need to get wrapped up quickly.
Meister ProWrap Review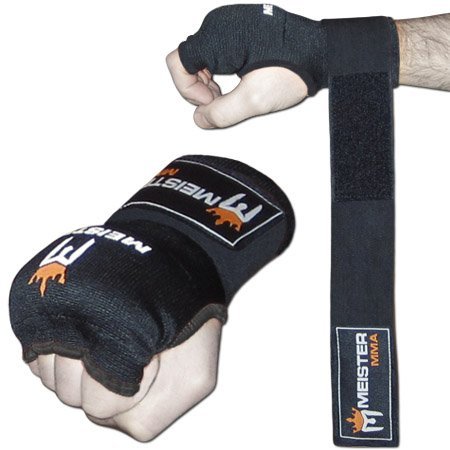 The Meister ProWrap fits over your hand like a glove and has a strap that will wrap around your wrist a couple times for stability. The glove is padded for extra protection and will help with impact. I ordered the Small/Medium size because I have a thinner lankier frame. I made sure to read through many other customer reviews to ensure I was ordering the right size. I encountered what most people mentioned in their comments. The finger holes were small and fit my fingers very tightly yet the wrist strap wasn't very tight. I tried wrapping up the wrist part several times trying to get the best fit but it never felt very secure. The padded glove portion definitely provided extra padding which could help with impact. However I purchased this ProWrap glove for wrist support and it doesn't provide very much at all.
I passed these along for a few of my training partners to try out and got slightly different results. Most people will say the finger holes are small because they are, even on the Large/XL size. I had a few people tell me it provided decent wrist support for them, but not near the support they could get with regular handwraps. The Meister ProWrap gloves are in no way an alternative for regular hand wraps especially for heavy striking on a bag. However if you try these on and feel as though they provide decent wrist support you may be able to do more. Light pad work or sparring shouldn't be a problem with these gloves. If you are in a training environment where you constantly need to change in and out of your gloves and wraps these may be helpful to you. I would just use caution when striking a heavy bag or anything with similar resistance. If your wrists hurt after a training session with these you may want to try another size or brand, or just switch back to regular hand wraps. For traditional wraps, I recommend Meister Hand Wraps because they are some of the best.
Comfort:

Fit:

Protection:

Value:

Owner of evolvedMMA.com. I am a Certified Personal Trainer who trains Mixed Martial Arts. I review any and everything. I sometimes bet on fights!
Latest posts by Travis Williams (see all)